Hey, RollerFamily! 🐹
Today is a big day, isn't it? 
RollerCoin turns 4! 🎉🎂 Unbelievable! Four years full of mining adventures and challenging quests just flew by in a blink of an eye! 😲
And all this wouldn't be possible without you, Rollers! 🥰 Today we want to thank every member of our #RollerFamily! We can't tell you how much we love and appreciate you, and how much your support means to us ❤️
Happy Birthday to all of us, and let the biggest birthday party ever begin! 🔥
RollerCoin Anniversary Contest 
Do you want to wish RollerCoin a Happy Birthday and get a chance to receive an awesome prize for it? 🤩 Get ready, because we are launching a special RollerCoin Anniversary Contest for the most creative Rollers! 
There will be two categories in the Contest this time 👇
Writing Contest: Where did the Hamster come from?
Was it born in the distant depth of space, or came to us from the Blockchain? 🤔 No one knows exactly, but you can try to guess and who knows, maybe your version will be the true one! 😉
The contest rules:
👉 Brevity is the soul of wit! Try to keep you story within 3-4 sentences 📝
👉 Your story should be in English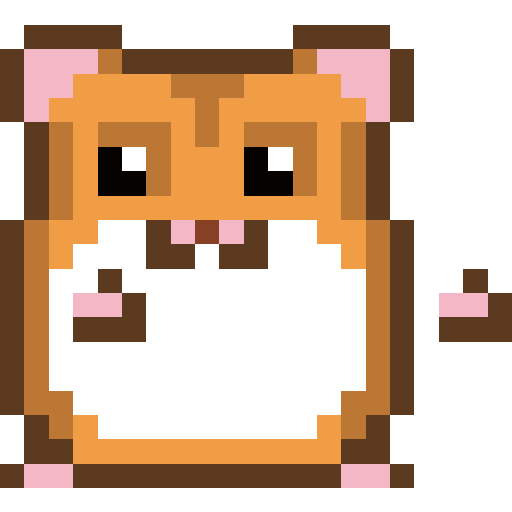 Art Contest: draw a picture about RollerCoin 🖼
That could be any type of non-digital art! Drawing of your mining room or Origami Hamster, whatever you can do with our own hands! 🙌 Any setting, scenario, the only limit is your imagination 💫
The prizes 
We will select 5 winners for EACH category of the Contest 🏆

First place – Premium Event Pass 
Second place – 300 RLT
Third place – 250 RLT
Fourth place – 200 RLT
Fifth place – 150 RLT
But that's not all!
Have you ever thought about why our Hamster is just a Hamster? Could it be John, or Jane, or maybe Mr. Whiskers? 🐹 
Think of Hamster's name and get a chance to win an additional 200 RLT award!💰
🎯 The best name will be chosen by a vote of our Discord community!
👉 Please note that this contest is available for those only, who participate in one of the main categories (Writing or Art Contest) 
We are waiting for your masterpieces!
The Contest starts now and takes place for the whole week, until May 12th 🗓
✉️ Send your artwork to [email protected] with ANNIVERSARY CONTEST title and get a chance to share your piece of art with the whole Community, while gaining a huge portion of RLT!
Miners Contest: Underwater Adventure
Our previous Miners Art Contest discovered so many talented creators and excellent designs that it would be inexcusable to stop here! 🤩
That's why we are launching a new Miners Art Contest for those who dream of creating their exclusive miner design and competing for a place in our next Comunity Case! 🎁
Miners of the winners will be included in an exclusive Community Case, which will go on sale with the start of Season V!
Besides, the winners will receive:
👉 Free copy of the miner designed by you!
👉 Up to 10% of sales of your miner in RLT 🤑

Contest Rules
💧 Style matters! 
Summer is coming! 🏖 Are you ready to put all the things off and start a new  amazing sea adventure? 
As last time, there is a specified theme for our future Сase and for all miners that participate in the Contest. The theme for this Miners Art Contest is Underwater Adventures 🌊 
The wonderous world of Coral Reefs
and fantastic sea creatures 🐠 And maybe even ancient treasure chests hiding on the sea bottom and waiting for you to find them 🏴‍☠ 
The mysterious Underwater World is waiting for you, Rollers 🤩
💧 Design MUST be yours! 
Please note, that you can not use any copyrighted materials to create your own design. For example: copyright protected illustrations, cartoons, animated films and assets from other games etc.
💧 How 2 pixel art?
In our Making Your Own Miner Tutorial you will find a step-by-step guide on how to create and animate your miner design following all the rules 🤓
No time to wait, time to create!
The contest starts today and takes place for the next two weeks, until May 18th 🗓
Send us your pieces of art using THIS FORM.
Good luck, Rollers! We are waiting for your amazing designs 🤩
Birthday gifts for everyone! 🎁
Our birthday party continues, and we prepared a special Rollerversary Gift for every player!
Unwrap your presents to receive a special Anniversary Four Years trophy on your rack 🏆 get in the celebrating spirit with a RollerParty Hat 🥳 and get something special to boost your mining power! 💪📈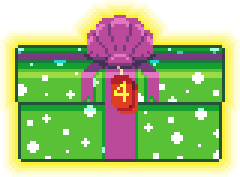 The best is yet to come!
That was an incredible four years, but this is just the beginning! 
Together we keep creating one of the greatest crypto mining games ever 🤝 and even more cool features, incredible games and funny events are waiting for you, so as always, stay tuned! 🔥