Hey Miners!
There are so many things going on around here, that we wanted to share what exactly we've been working on for you lately! We are spinning hard to make it all happen and now you will know which goods are just around the corner.
The RollerCoin Universe will expand significantly!
Don't you think that all these fancy computers you have and glowing miners should be placed in some better place than the flat you have right now? Well, NEW LOCATIONS are in development, which means that you will have more places for your character to hang out and store more mining farms! It could be a new apartment, house, or a private island, who knows how far we can go 😉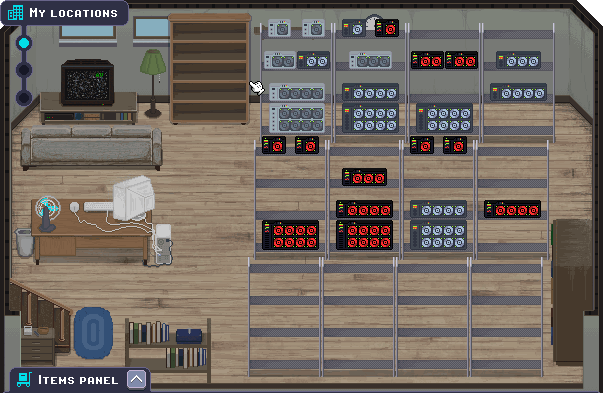 In the meantime we are developing new gaming mechanics and balances, so the game would be even more entertaining while mining becomes more profitable and effective. Millions of new features and possibilities are going to be implemented very soon!
Interface changes
Racks and miners now will be seen in the ITEMS PANEL on the bottom of a screen. Drag and Drop feature, as shown on the picture, will make it easier to navigate and place your miners.
All items will be accessible by the STORAGE button.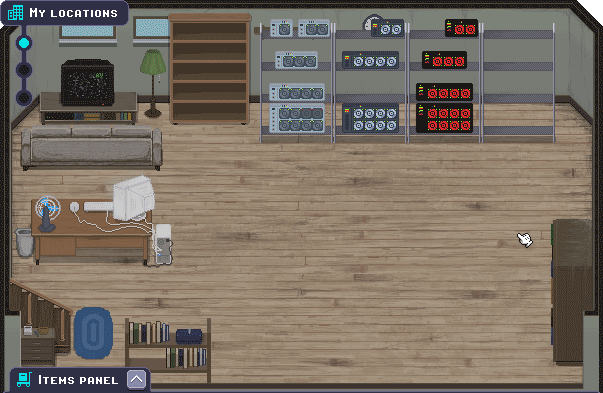 Also, we are creating a new line of miners right now

Not only will they have a better design and higher hashrate, but also develop a completely new approach to mining! The first product lines will be sold for RollerTokens to support our brand new cryptocurrency. As described in the previous post HERE, you will assemble your own mining machines and replace upgradable parts, trading them with other players and reaching the maximum hashrate!
RollerToken presale is still opened
Those who participate will have access to the new mining machines faster than others and will have exclusive game items. Besides, having available RollerTokens will make it easy for you to buy all new stuff in the future.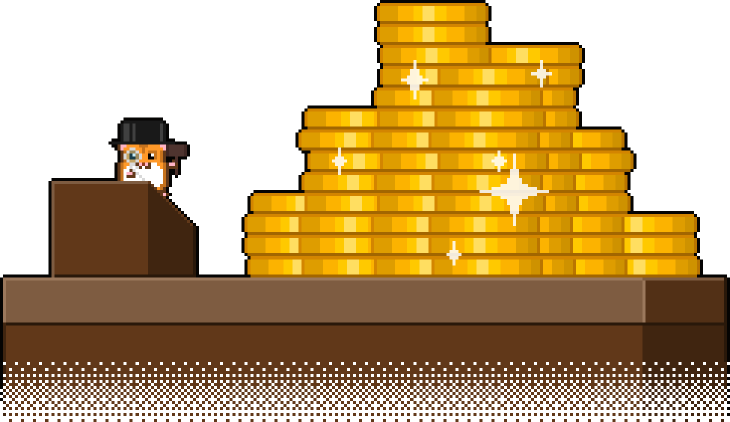 The next step after presale is finished, will open EARLY SALES of items and locations that will be available for RollerTokens only. You are helping RollerCoin by purchasing RollerTokens, but then RollerTokens help you to get more mining power and hustle hard!
Let us know if you are hyped about our upcoming game upgrades and keep an eye on our news, we will keep you posted on any significant changes and other announcements.
How can I get it?
and get early access