Are you ready for a spectacular show, Rollers? 🐹
Please welcome the true magic of Season 6! 🪄🦄 The stage is finally ready, and the spotlight reveals the magnificent Magic Carnival! 💫
This is a debut of many wonders, including the long-awaited Marketplace 🤩 brand-new Merge system ⚙️ and a lot of fantastic quests and precious rewards! 🏆

Season 6 Summary
A new Season Pass. Look what the Hamster-magician prepared for you! 🪄

A set of truly magical miners 💫 
Roller Season Token and new Season Store. A new way to get even more rewards!
Updated Daily & Weekly Tasks
The long-awaited Magic Beasts Community Case 🦄

Metagame 2.0 update. A new Merge System and upgraded RollerEconomy is already here!
Marketplace. Yes. Finally 💯
A new Season Pass. Let the Magic Happen!
Grab your Golden Ticket now, and dive into the merry madness of the Magic Carnival show!
A set of 10 magical miners will bring you joy and unimaginable 2259501 Gh/s of mining power!
Image
Parameters
The Golden Ticket
162500 Gh/s
Leap, The Frogo
10 Gh/s

The Thrill Rider
13000 Gh/s
Fortune Teller
162500 Gh/s

The Savantron
27000 Gh/s
Not-A-Loose-Cannon
262500 Gh/s
Target Flooff
56000 Gh/s
Illusionist's Box
400000 Gh/s
RollerShow
90000 Gh/s
Guess-the-Card
1080000 Gh/s
But it's not all about seasonal miners!
Lots of tasks to do and even more prizes to get: this Season Pass has 30 fantastic rewards, and 20 of them are totally free to get! 🤑

Just get a Free Event Pass, complete quests, and grab your Bonus Power 📈 memorable trophies 🏆 and even some of the exclusive seasonal miners! 💥Everyone will get his prizes at this Magic Carnival! 🤩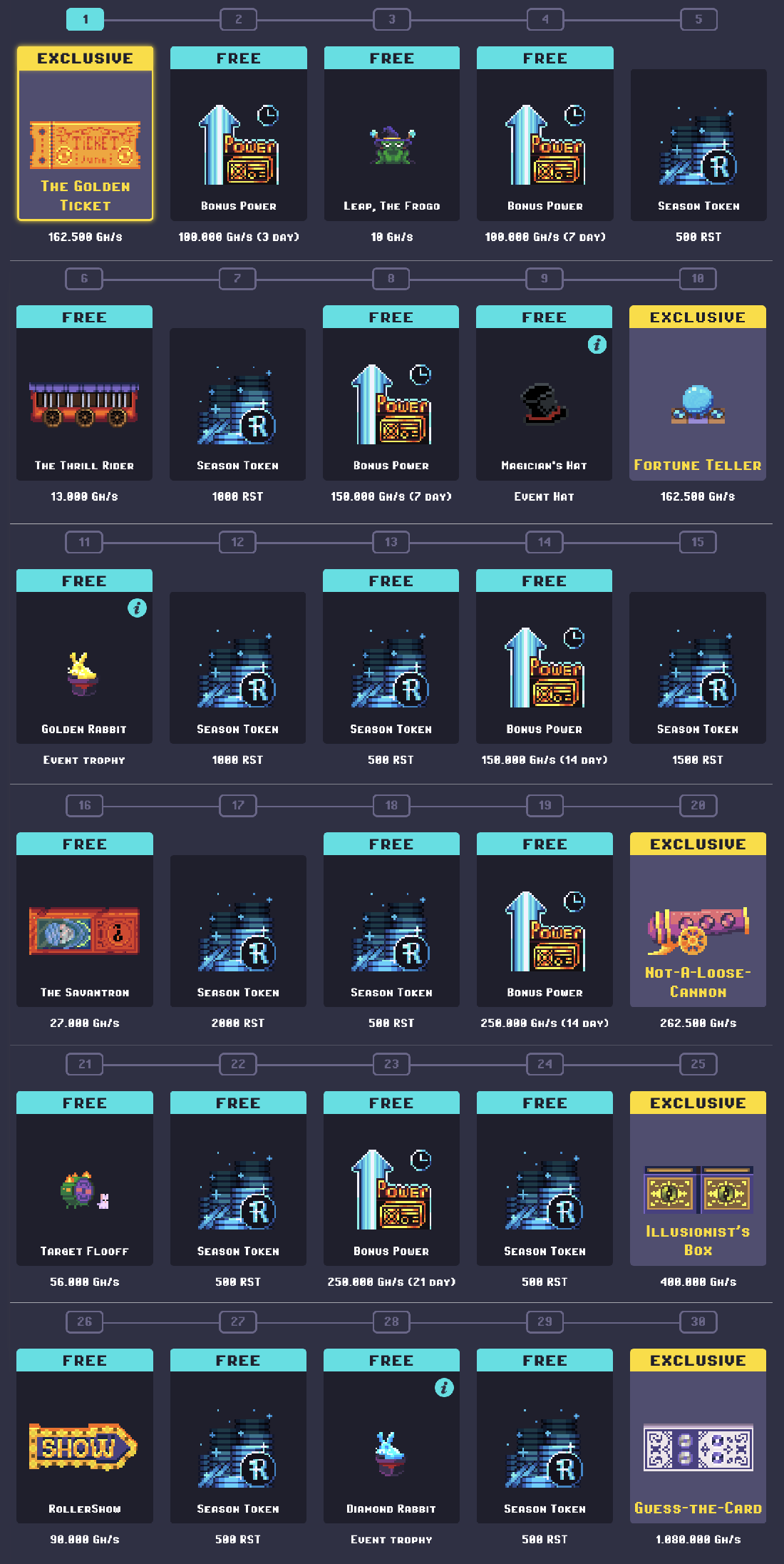 Season Store
Besides a regular store, this autumn we are launching a special Season Store 🏬 
Here you can get unique items that can't be found in the Main Store or elsewhere in the game, so don't miss your chance to grab them 😉
⚡️Season Store miners
⚡️Room Skins 
⚡️The long-awaited Magic Beast Community Case 🦄
⚡️Craft Components Case
What is special about this Store, it will accept only one coin for purchases — Roller Season Token (RST) 👇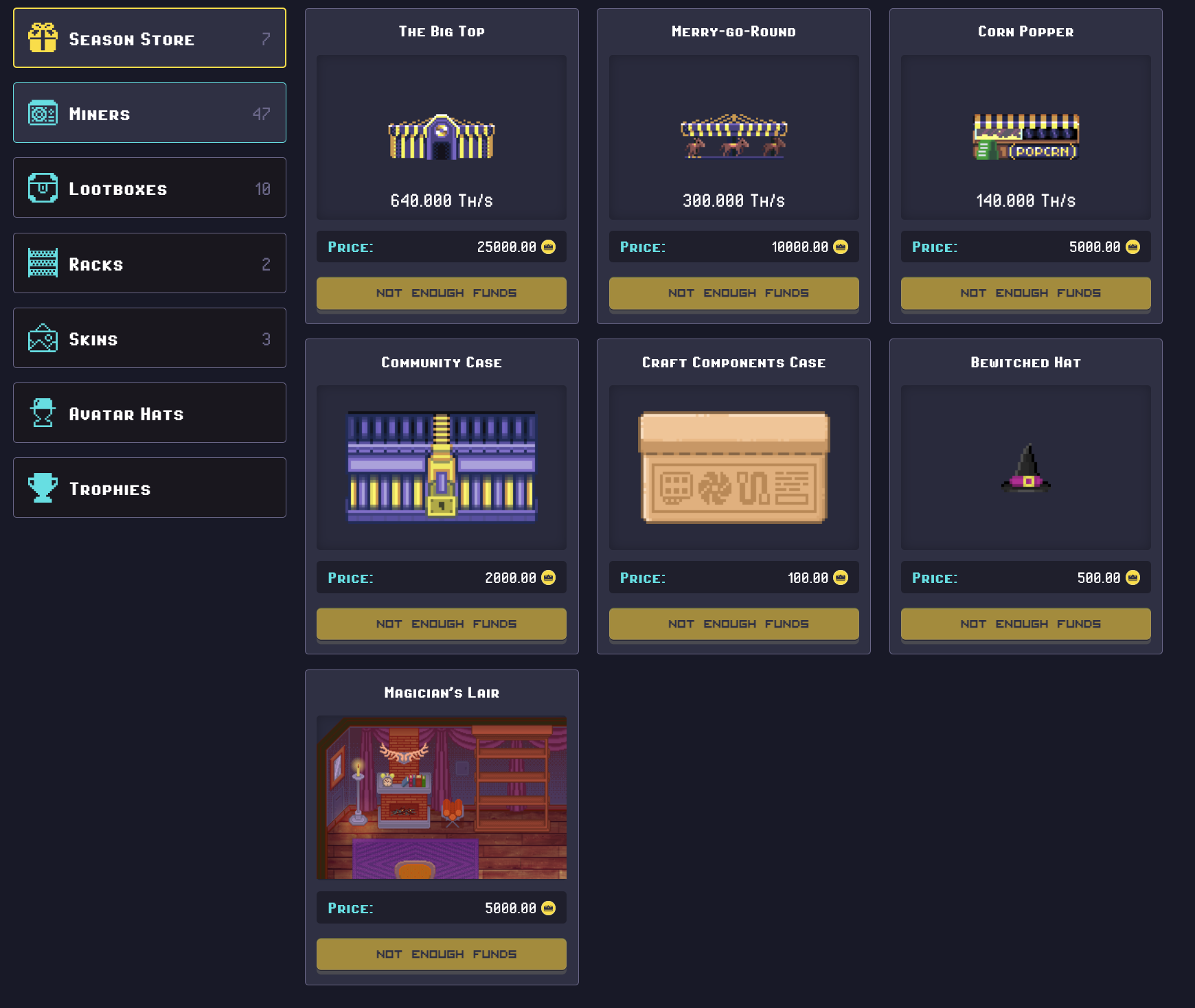 Roller Season Token
Roller Season Token is a new in-game currency that lets you make purchases in the Season Store ☝️
Unlike RLT, this coin cannot be bought for crypto — but it can be:
👉 Received as a reward in Season Pass 🏆
👉 Achieved for doing Daily & Weekly Quests. 
👉 Mined, just like every other coin!
So don't forget to split your power, Rollers, in order to get as much as you can from the Season Store, where you will see unique miners and even Parts ⚙️ for merging!
New coin for mining — TRON
We are thrilled to announce that Tron (TRX) is becoming fully mineable in RollerCoin! Just switch your mining power up to 100% to Tron and start accumulating it! 🤑
Just like with other coins, we need some more time to add TRON deposits and withdrawals into the game.
We plan on adding these functions with the next big update, so you can start farming TRON right now and withdraw your accumulated funds soon!💰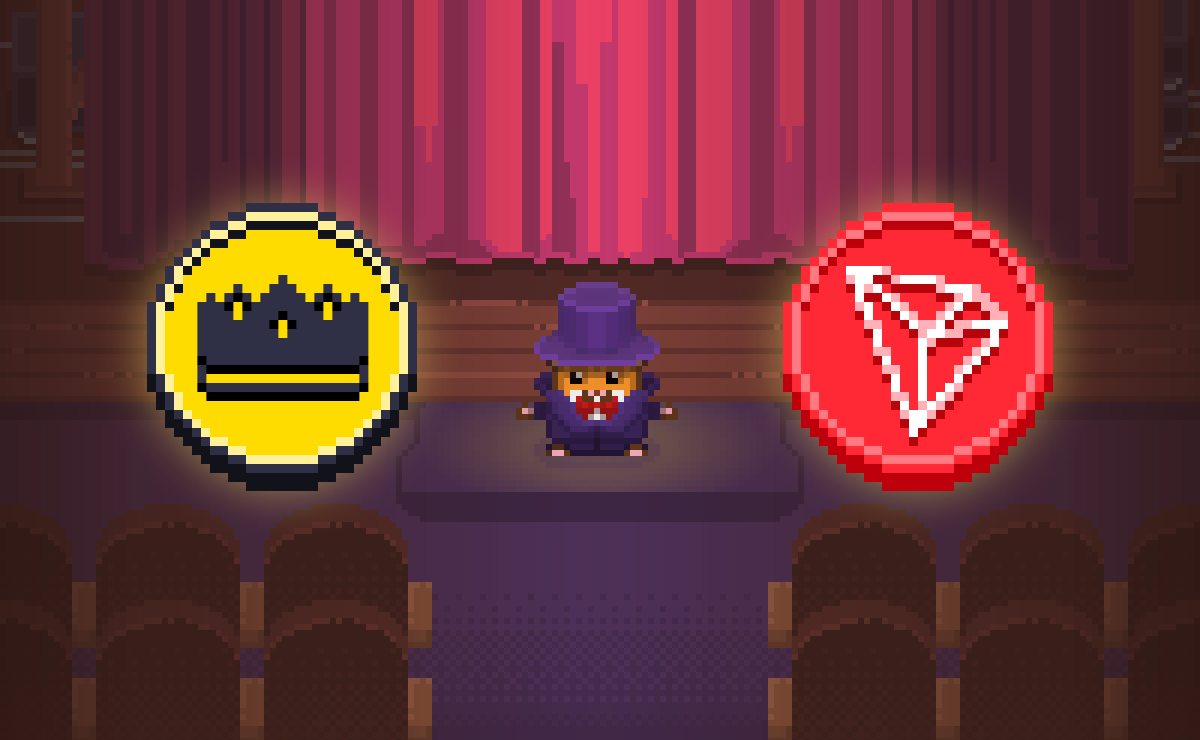 Updated Daily & Weekly Tasks
Meet a completely new way to get tons of Season Token and RLT! 🤑
There will be different types of Tasks, which will be updated daily and weekly to make sure every player can complete favorite tasks and skip the ones he doesn't like! 👍
These Tasks will stay in the game permanently, so players can complete them to get rewards even out of Seasons!
Upgrade your Event Pass!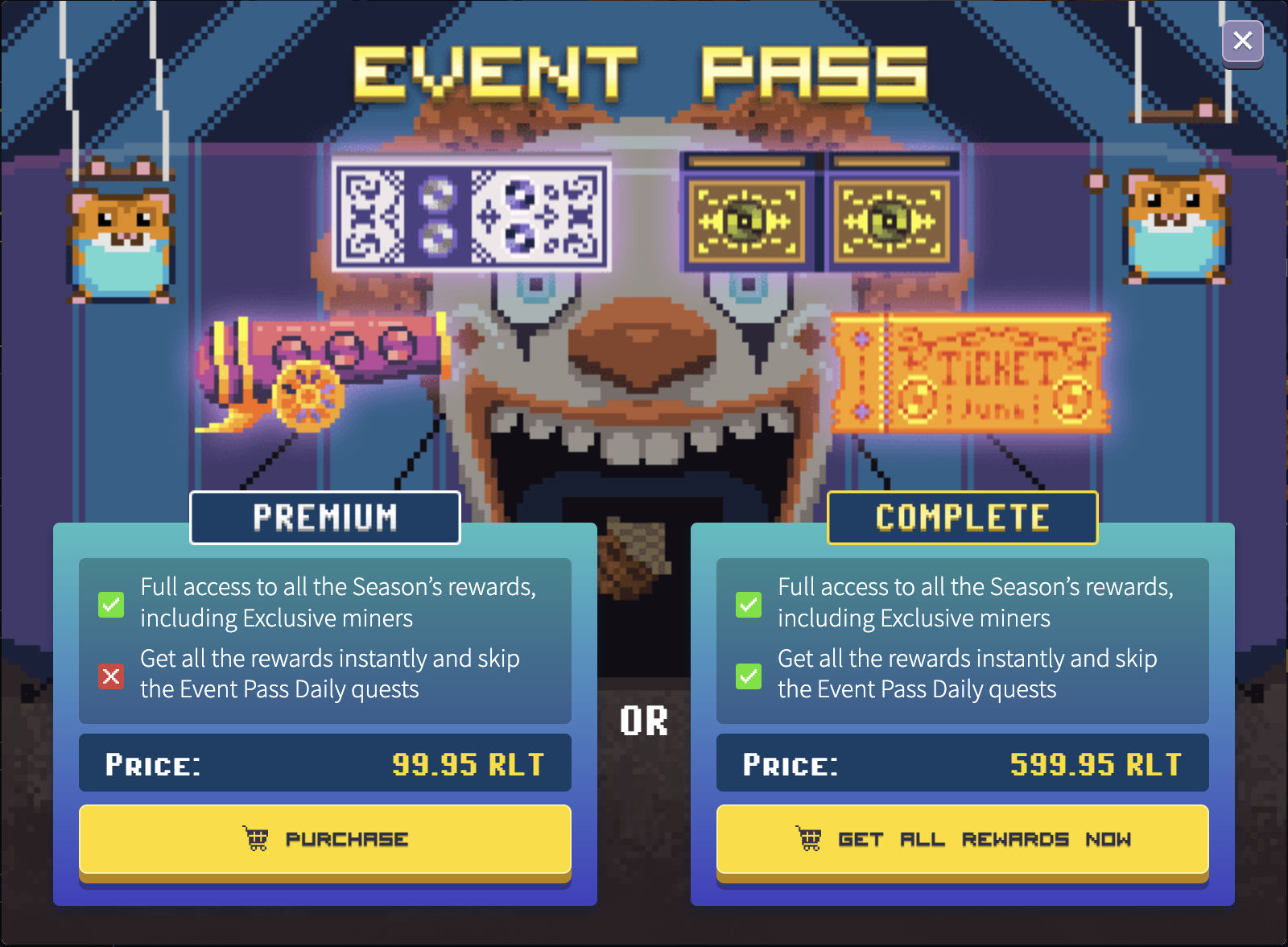 For 99.95 RLT only, you receive access to all the premium rewards, including a set of exclusive miners which can't be received elsewhere in the game!
Don't have time to complete all the Daily Quests? The Premium Event Pass costs only 599.95 RLT and allows you to get ALL REWARDS instantly, with no need to pass all the levels!
Get All Rewards Up to Three Times!
Wanna bring even more magic into your mining room? Press the "Get All rewards again" button up to three times, and receive up to 3 sets of exclusive rewards! 🎁
We're Not Done Yet!
The most incredible things are just ahead — in our next Blog, we will cover the long-awaited Marketplace and Merge System Update in all detail, so you can get the most out of them! 🤑
There is much more to tell you, Rollers, so stay tuned! 🚀