Long time no see, Rollers! 🐹
Season IV: Time Travel!⏳ is running at full speed and mining rooms of our players are rapidly replenished with new rewards 🎁
But did you know that Season IV rewards can give you not only more mining power and memorable trophies 🏆 but also an opportunity to try a new feature, taking your mining game to a completely new level? 📈
Crafting for everyone!
In this Season every player can feel the advantages of Crafting completely for free!🤩
By just completing Daily Quests and passing levels you can get two RollerMiners S5+ and all the Parts needed to merge ⚒️ them for free! Isn't it amazing? 
And that's not all you can get! By Upgrading your Event Pass you will receive access to all premium rewards, including two Rollerfury B8 miners and more rare Parts needed to create one more upgraded mining machine! 💥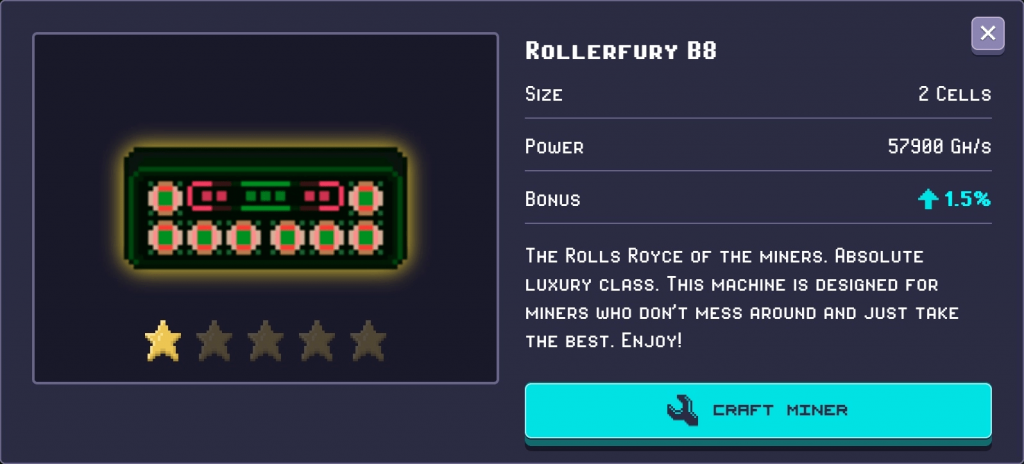 Sounds cool! But some of you may ask: what does it all mean? 🤔
What is Merging?
Merge is the process of combining miners using Parts to build a new, much more powerful miner that you can use to increase your mining power or simply sell to other players! 🤝
What do I need for merging? 🤔
👉 Two identical miners 
👉 A certain amount of Parts ⚙️
The process of merging is happening on a special Crafting tab, where you can find all the components needed for it 🔨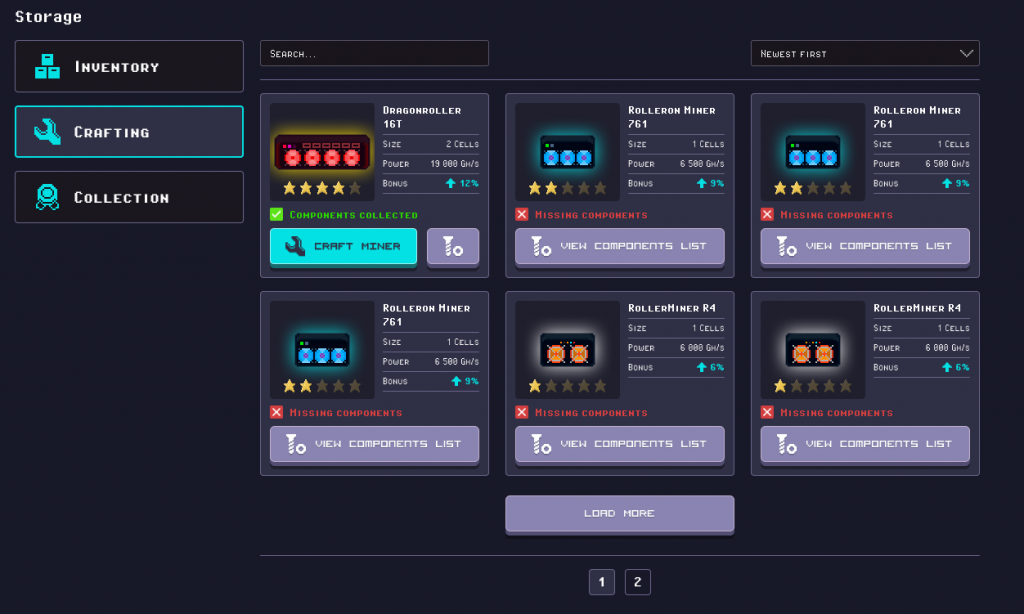 I merged my miners! But what's the profit?
More upgraded miners — more mining power! 💪
By combining two identical mining machines you will receive a new, much more powerful miner! For example, by combining two Rollerfury B8 miners you will get an upgraded 1-star Rollerfury B8 with X3 Power and X1.5 Bonus compared to the usual miner 🤑
So, more Mining Power, more Bonus Power, more space on your Racks for new mining machines! Sounds amazing, so it is! 🤩
Don't wait any longer, get your Parts and start an exciting process of Crafting right now!👇