What's up, Rollers? 🐹
The new Season is running at full speed, and there are a lot of questions regarding the latest update that our players keep asking us 🤓
Today, we will answer all the most frequently asked questions regarding the new Season and latest updates in the game to make it as clear and simple for you as possible 🤝
Let's go! 🔥

Event Pass: How to get XP and when I receive my rewards?
❓ Do you have to pay to gain all XP in season pass?

❕ Technically, there are 3 ways of participating. You may play for free, and get the "FREE" rewards by completing tasks and taking the Daily Bonus; you may upgrade to Event Pass to unlock both free and the exclusive rewards by completing Daily Quests and collecting Daily Bonus, and also you may upgrade to Premium Event Pass to have all the rewards at once! You may also take the regular Event Pass, go through it, and purchase the rest of the rewards at the end of Season, which you didn't get due to lack of time. The price would be much-much cheaper!
❓ If I buy the upgrade pass, will I win the machines that are exclusive?

❕ You will get all the exclusive rewards of the Event Pass instantly! And you can get all of them again and again, up to 3 times!
❓ Do you have to pay to gain all XP in season pass?

❕ You may reach a certain level avoiding some quests you don't like, and only after that you can get the rest of rewards for RLT, if you don't want to miss them! You are not obliged to pay ☝️ If you simply play games, invite friends and visit our socials — you will get a lot of prizes, which cannot be simply purchased 🤓

Remember, that all miners you get will stay on your rack and keep bringing you coins 🥰
❓ Do I get the rewards right away or do I have to wait till the pass ends and then get all rewards depending on the level I finished?

❕You are getting every reward when you finish each level. You have to finish the level to get the desired reward. For example, to get the cute Minerzaurus 🦖 you need to fill the level 3 scale and start level 4.
❓ My question is if you can claim the free prizes of the pass without buying the pass and only by completing missions.

❕ Yes! If you want to get free rewards, just play the games, like and subscribe to our socials and invite your friends to reach levels where free prizes are granted 💪
❓ Hey man, so the max XP you can get daily is 58 and there are 58 more days. By simple calculations, you can get max 33 levels. So how is it able to exist in 45 levels in the season pass?

❕ You can also get Daily Bonus for visiting the game, and if you add that to your calculations, you will see that you of course can easily reach level 45!
❓ When will Season IV end?
❕The last day of Season IV: Time Travel! is May 30th ⏳
❓ What are these Parts as free rewards in the Even Pass for?
❕ We want every player to feel the advantages of Crafting! In this Season, you can get all the Parts needed to merge ⚒️ your miners for free! These Parts can be used not only for merging the miners you get as a reward, but for Crafting in a wide sense 🙌
The new coins and block rewards
❓ What about MATIC deposits and withdrawals?
❕ Polygon blockchain is quite hard to integrate in to the game, so we decided to take additional time to set up the core relations between our servers and the Blockchain to make everything run perfect 💯
We plan on adding deposits and withdrawals for MATIC in Season V, so you still have a bit more time to accumulate your funds or simply spend it to purchase mining machines 👍
❓ Why does the block reward time for some coins (Solana, BNB) bigger than usual?
❕  The main reason of that is a sudden increase on Network power. Since we are working with the real Blockchain, the sharp increase of Network Power (when many players switch their power to the increased coin during the Weekly Rewards Update) leads to the Block reward time changing. 
Eventually, the blocks are automatically recalculated and the block time returns to normal 💯
❓ Why are block rewards changing?
❕ Block rewards are changing because of our new Weekly Rewards Update feature. Every Monday we choose up to 4 coins to increase the block size for them. Subscribe to all of our socials to know which coins are most profitable to mine this week and grab the most out of increased rewards!  🤑
Game mechanics
❓ Where is 2-star merging?
❕ We are working on implementing it in the following Seasons! There will also be a big improvement of the Collections feature in the near future, such as adding new types of bonuses and much more 😉 
❓ Is it a good idea to divide mining power?
❕ The math is simple here: the more power you allocate to the coin — the bigger your reward is 📈 So it's better to mine one coin to grab the most you can. But it's completely allowed to mine a few coins at the same time, it's up to you 🤝
Future updates
❓ What about new games?
❕ Stay tuned for more announcements coming VERY soon 👀
❓ Will the Miners section be removed from the Store once the Marketplace is released?
❕ No, players will still have the opportunity to purchase miners in the Store 👍
❓ When will the loot box from Miner Contest arrive?
❕ It is just around the corner 🥚
❓ Are you going to ban users?
❕ Cheaters will not pass ❌ Follow the news regarding new cheaters ban waves coming in the next big update 🤝
❓ What about Spanish language on RollerCoin? Is it going to be added?
❕ We still have our plans to add 🇪🇸 Spanish and 🇵🇹 Portuguese languages to RollerCoin and you can expect it to be fully included in following Seasons 💣
There is one more question everyone is asking for 🦖
❓ What about my Minerzaurus? Is it going to grow?
❕ Keep your eyes on this little fellow 👀 he might need more place in your mining room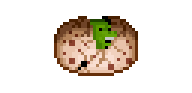 That's all for today, hope we answered your questions, Rollers ❤️
Hurry up to grab all the exclusive rewards from Season IV and stay tuned for more events coming soon 🔥