Are you ready for a new portion of inside info from the RollerCoin Team? 🤫

Today you will find out the features we are working on, and will get a chance to discuss them with RollerTeam at the upcoming Q&A Session!
Please note: there are no exact ETAs for the features below yet, we will announce exact dates of releases once we finalize the development and testing phase 🙌
Read it now, prepare your questions, and make sure to visit our Discord on Friday, October 6th, 3:00 PM UTC 👇
Electricity System Updates
First of all we want to thank all the Rollers for your feedback and helping us to improve the current Electricity System! ❤️

We've considered different options and now we are ready to share with you the final version of the upcoming update!
Detailed Review Of The Update

First of all, the Recharge option will become FREE for both raw and bonus power again! 👍
There will be four electricity cells, each with a 24-hour expiration period.
📍 The First cell is completely free to recharge, it will maintain all your mining power (both raw and all types of bonus power you have).
This cell needs to be recharged every 24 hours to keep all your mining power active ⏲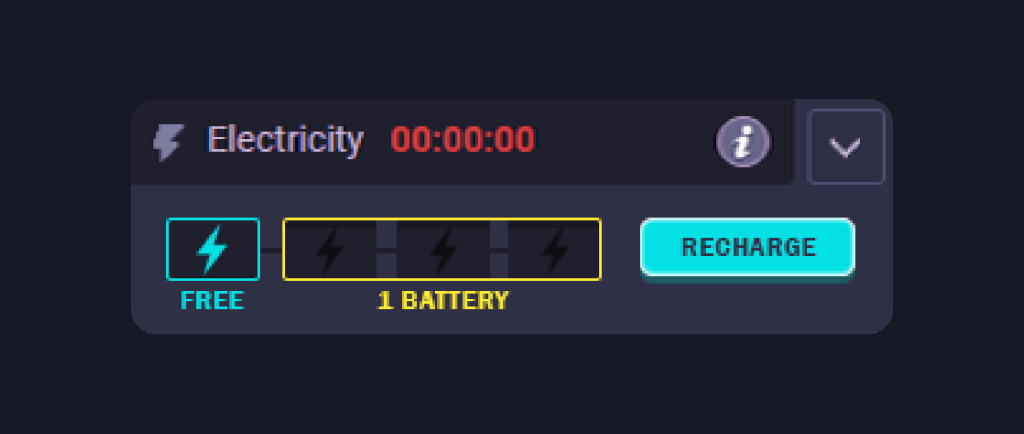 📍 Cells 2-4 will maintain all your mining power as well, and will need one battery to recharge (you will need one battery 🔋 to recharge all three cells for one time).

So if you want to extend the time of keeping your mining power active without recharging, you can use one battery and all your mining power will stay active for 4 days, instead of 1.
Ways To Get Batteries
Good news for active players, since the only way to get batteries will be drops from mini-games! 🎮
Battery Cases from the Season Store as well as Сomplete 1 Task Quest with the Battery Reward will be removed ❌

☝️ This update will bring extra profit from selling batteries on Marketplace for those who stay active and play regularly 🤝

☝️ Auto-recharge feature will be removed as well.
New RLT Cases
Our Lucky RLT Cases will receive a major upgrade 🙌 offering a wider range of winning opportunities!

Сompleting Daily Quests in Season Pass will become much easier since it will need only 3 RLT now 😉

The biggest Cases will also have the best odds of scoring great rewards ☝

🔹Lucky 600 RLT Case: 3 RLT
🔹Lucky 1000 RLT Case: 5 RLT
🔹Lucky 2500 RLT Case: 12 RLT
🔹Lucky 6000 RLT Case: 30 RLT
🔹Lucky 15000 RLT Case: 70 RLT
🔹Lucky 25000 RLT Case: 120 RLT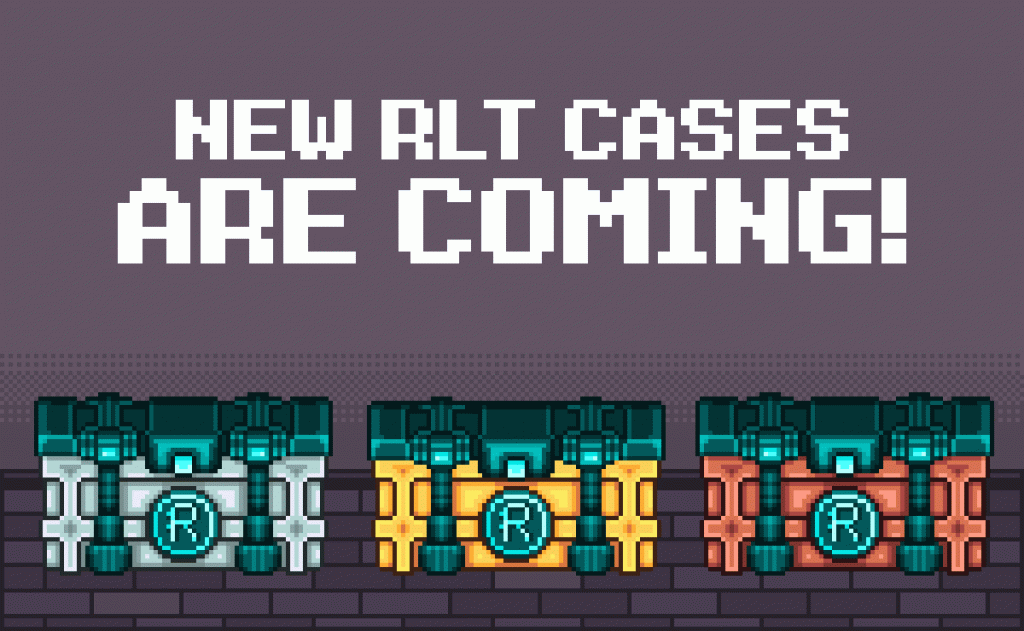 Referral Program Changes
A new improved Referral System is on the way! What will it include?
📈 Referrals Progression. You will have an opportunity to progress through levels and increase your referral's commission! ​​Your referrals complete tasks – you get a profit 🤝 As you climb the progression ladder, your rewards will grow correspondingly 😉
🏆 Referral Leaderboard. Get even more crypto from your active referrals! The Leadearboard will be based on the amount of RLT purchased by your referrals 💰The higher your ranking is, the more crypto reward you will get./
🖥  A new user-friendly interface that lets you track your referral stats in more detail, helping you enhance your referral strategy 🤝

Minimal Deposits Update
💲Minimal deposit amounts. 
If you ever made any transactions of your crypto coins you're probably aware that different Blockchain Networks come with their own transaction fees 👀
Recently, we've been receiving lots of reports from our players who accidentally deposited less than the network fee itself and lost their funds because of that 📥
That's why we decided to add minimal deposit amounts for all the coins to protect players from losing their funds ☝

The minimal deposit amounts will be equal to approximately 3 RLT for each coin.
Halloween Event
Halloween is just around the corner! 🎃

And we are preparing a bunch of cool events to celebrate it!
One of them will include a new mechanic of miner burning.

Here is the overall concept 👇
👾 Feed the hungry monster with your old-dusty miners
🎃 Get special Event Coins
🍬 Exchange them in the special Event Shop for brand-new Halloween miners!
That's all we've prepared for you today, but even more cool features and updates are yet to come!

Prepare your questions and join the upcoming Q&A Session at our Discord on Friday, October 6th, 3:00 PM UTC 🙌

👀 Please Note: the Q&A will have a specific theme (the features we described above), please ensure your questions are relevant to the specified topics to make the most out of this session 🤝

See yа, Rollers!