Isn't it a HOT summer, Rollers? 🔥
It sure is, and it's gonna get even more fun! Join it now, and get more rewards than ever during the Mid Summer Festival! 🍉
Let the New Journey Begin!
Mid Summer Festival is a new event in which you can collect points for certain actions and receive fantastic rewards for it! 🎁
Sounds Cool! But How Does It work?
There are lots of wonderful rewards in the Event which are really easy to get!
👉 Play games!
Simple as that! Just play your favorite mini-games🕹 and pass the levels to gain points! Each completed difficulty level will add 3 points to your progression bar.
Completed all the levels? Take a break and come back when the levels in your games reset 📉
Is it the only way to get the points? Not at all!
👉 Get 15 points for each RLT you purchased in the game!
Quick and easy way to fill in the progression bar for those who don't want to play games! 😉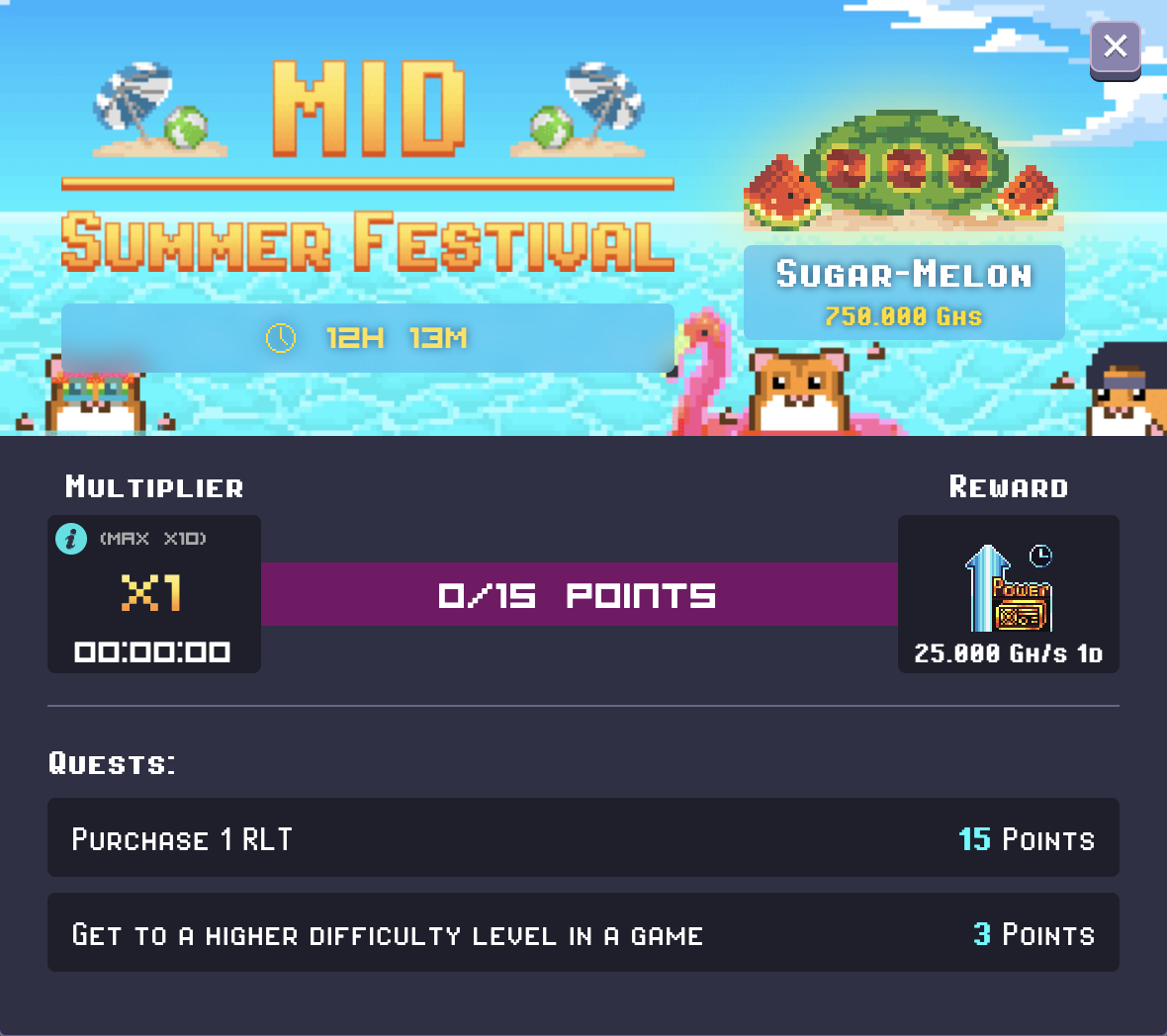 Wanna get your rewards even quicker? Here is one more feature to do so! 👇
Multiplier
Wanna get up to x10 points for each level you passed or RLT you purchased? 😲
👉 Open Lucky 1000 RLT Сases and multiply the points you get by a certain rate!
Each Case will give you +x0.25 to your points 📈 So, for example, after opening 4 Cases you will receive 6 points for each completed level instead of 3!
Each multiplier is valid for 1 hour, but players can maintain and increase it at the same time by opening one more Сase before the timer ends 👍
So, if you got x2 Multiplier and then open one more RLT Case in 59 mins, then you will have x2.25, which is valid for one more hour ⏳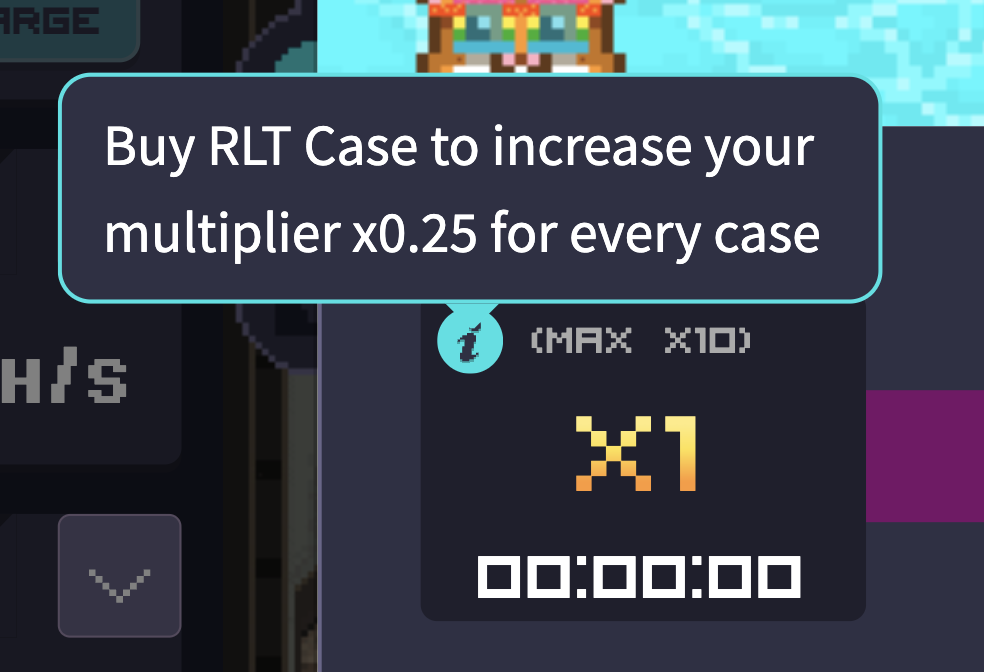 Your Sugar Rewards are Waiting!
Play games, compete with your friends and earn as many points as you can to receive lots of amazing rewards, including Bonus Power📈 Parts ⚙️ and even a set of exclusive Mid Summer Festival miners 🤩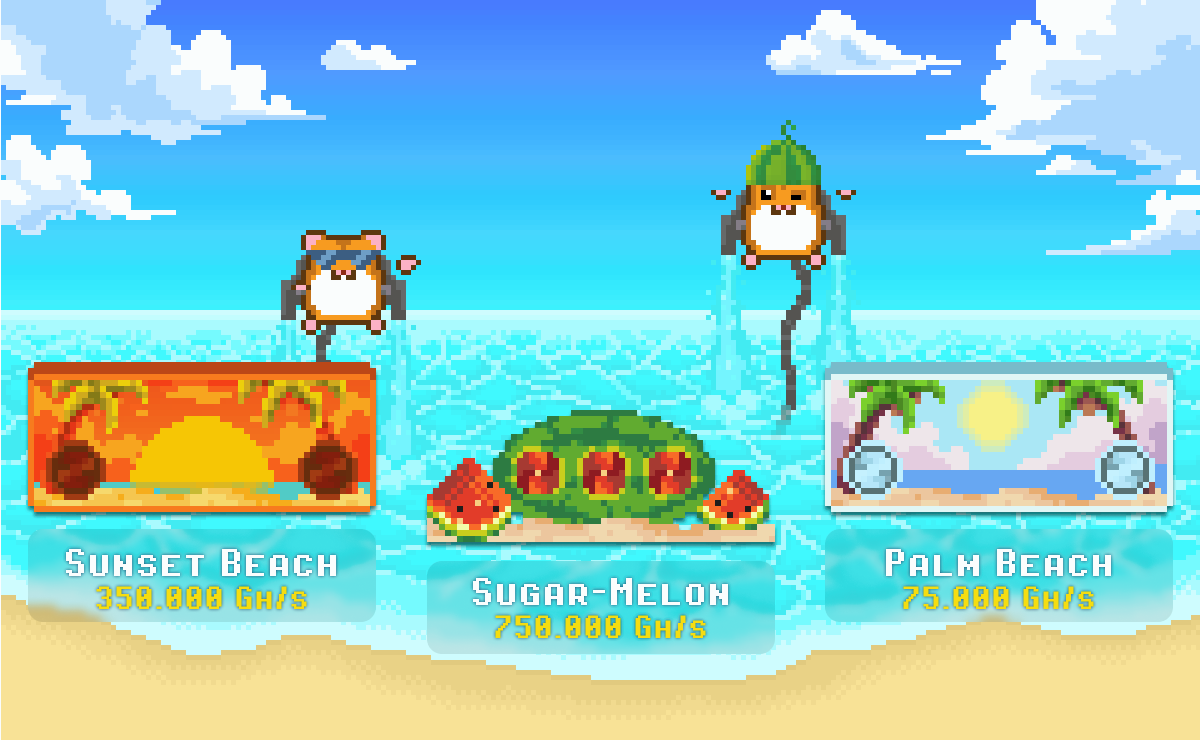 There is no time for Summertime Sadness! Play, have fun and grab the most out of this Summer with RollerCoin! 👇