How's your summer going, Rollers? 🐹
August is one of the greatest months of the year — the velvet season for vacation, fun, and joy! ☀️
We decided to celebrate the end of this beautiful summer with a new event — meet the Golden Hour! 🧡
Share the sunset with the Hamster 🌅❤️
Happy Hours, Golden Hours!
Golden Hour is a new Event, in which you can collect points for completing simple tasks and receive amazing rewards for it! 🎁
How to get my points?
Simple as that 👇
⚡️ Play games! 
Just play your favorite mini-games🕹 and pass the levels to gain points! Each completed difficulty level will add 5 points to your progression bar.
Completed all the levels? Take a break and come back when the levels in your games reset 📉
Is it the only way to get the points? Not at all! 
⚡️ Get 10 points for each RLT you spent in the game!
Spend RLT to complete Daily Quests and get wonderful rewards from the Golden Hour Event — all at once!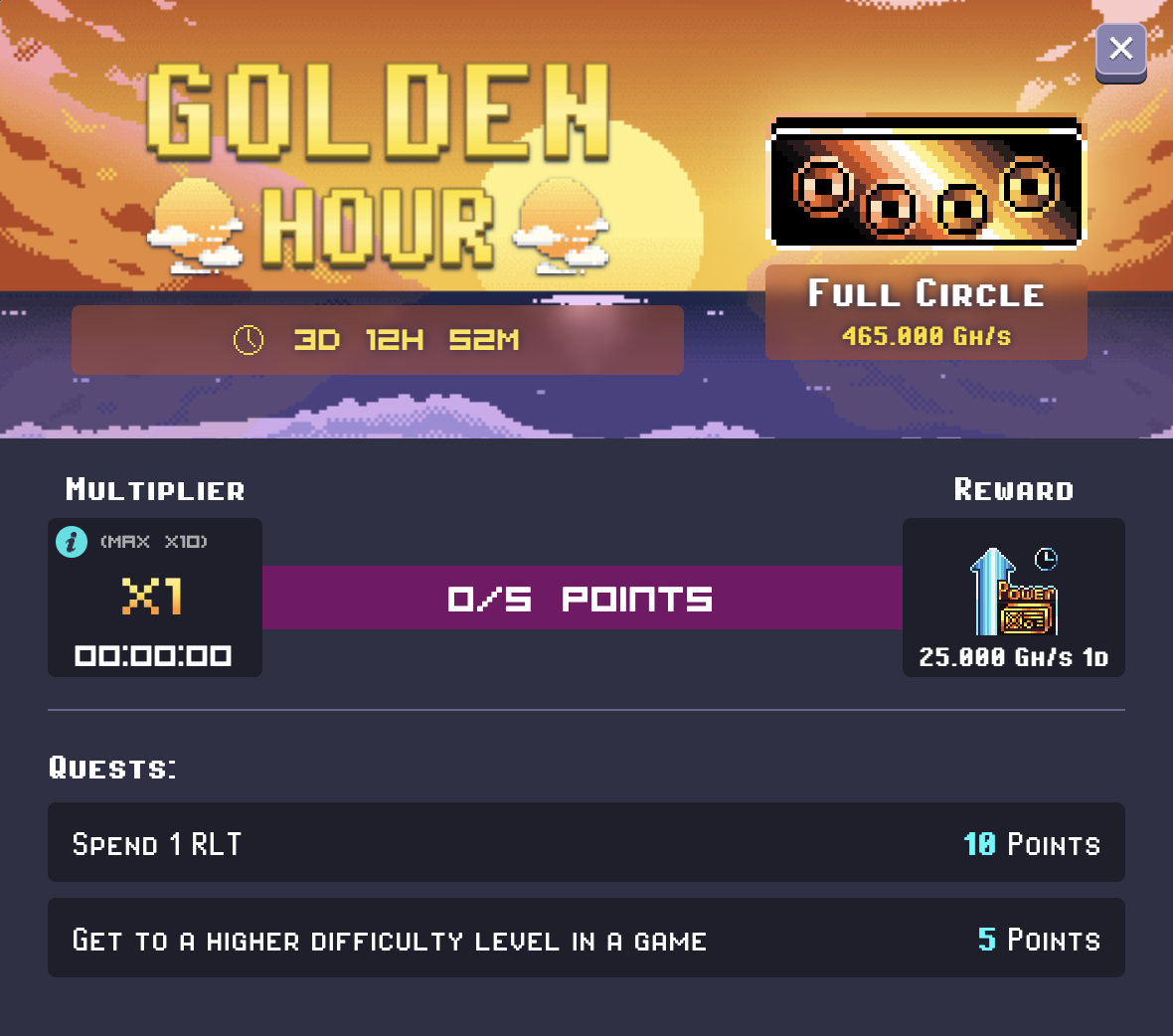 Do you want to get your rewards even quicker? Here is one more feature to do so! 👇
Multiplier
Wanna get up to x10 points for each level you passed or RLT you spent? 😲
Multiplying your points is now easy as ever before! Purchase RLT and multiply the points you get by a certain rate!
Each purchase RLT will give you +x1 to your points 📈 So, for example, after getting 4 RLT you will receive 20 points for each completed level instead of 5!
Each multiplier is valid for 1 hour, but players can maintain and increase it at the same time by opening one more Сase before the timer ends 👍
So, if you got x2 Multiplier and then purchase one more RLT in 59 mins, then you will have x3, which is valid for one more hour ⏳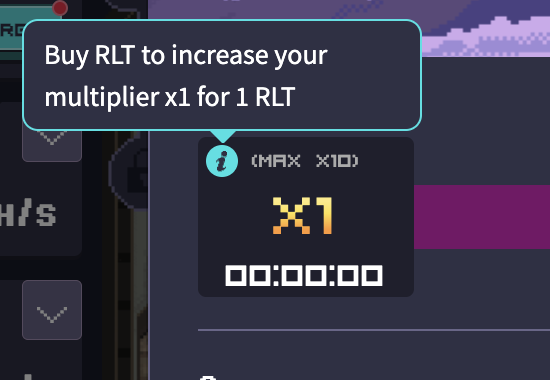 Super-Rewards are Waiting for You!
Getting all the amazing rewards is now even easier! 🤩
Play games and gain new levels to get Parts ⚙️ Bonus Power, unique Trophies, and even a set of exclusive Golden Hour miners! 🏆
Ancient Myths Case is Back, Discounts too!
That's another last-days-summer gift for you — the beloved Ancient Myths Case 🐲
For only 15 RLT you can get one of the amazing community-created miners, so don't miss your chance! The supply is unlimited, but only during the Golden Hour Event! ⏳
Don't forget to check the Store, since discounts for cool miners are waiting for you! Up to 70% off — grab this opportunity to get what you wanted! 🤑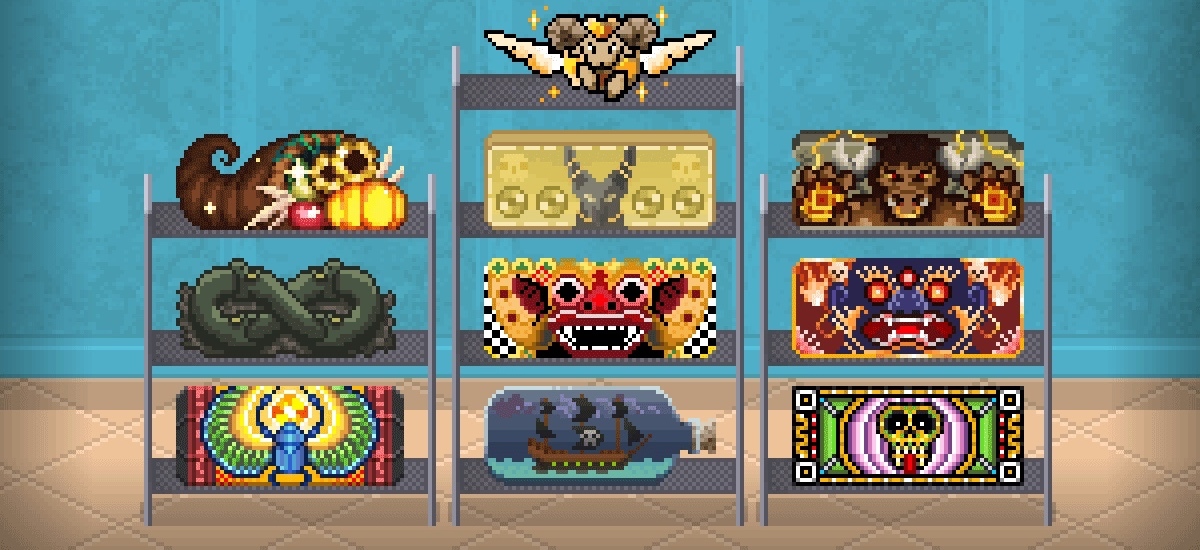 MATIC! Finally!
Yes, Rollers, it's finally here! MATIC deposits and withdrawals are on — you waited long enough for this, so go ahead and start mining it! 💜
15 Golden Days of Happiness!
Summer is ending, and we should say "See you next year!" in a proper way. Autumn is going to bring much more to us, but for now, let's enjoy summer a bit more!
Catch the last summer sunbeams! Your Golden Hour is waiting for you, Roller! 😎👇