Wakey wakey, Miners 🐹
The results of the YouTube-raffle are finally here 🥳
First of all, we would like to say thank you to everyone who participated! We received more than 10,000 comments from you guys, which is way more than we initially anticipated 🤯
Good job, Rollers 💪
We contacted all 100 lucky members who won the Event Pass directly in the comments section, so please reply to us if you see your username on the list. We might require additional info from you ❤️
Players who won 25 RLT will be contacted this week, so make sure not to miss our reply ✨
We also will include some of our personal favorites. Their warm and kind words made us proud of our great community 🥰 We included screenshots of our favorite comments below.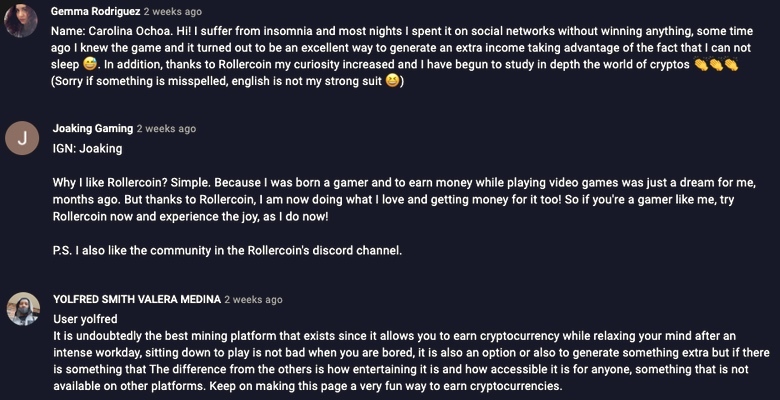 So, without further waiting, here is the list of all Event Pass winners:
rogelio alejandro carnero rojas
Thanks again to everyone who participated in the event, stay tuned for more contests and updates in the nearest future!