Hello, Rollers 🐹 And welcome to the new edition of Dev Diaries! 📖
The new season has already started, which means that new features that await you in the near future are also on the way 😉
And today we are going to talk about some of them, taking notes from the development team that is working on adding these features to the game 🧐
Sit back and enjoy 👀
Summary
Weekly/Grand Competition
TRX Deposit
Binding System
PWA
My Power Redesign
Weekly/Grand Competition
The first cool update is directly about the Task Wall ☝️ We've announced it earlier and now it's finally going out 🔥 In the leaderboard section will appear Weekly Competition and a Grand Competition tabs. Soon enough, you will have the opportunity to participate in two tournaments at the same time 🤩
Which means that the points for completed tasks will go into both the Weekly Competition and the Grand Competition 🤝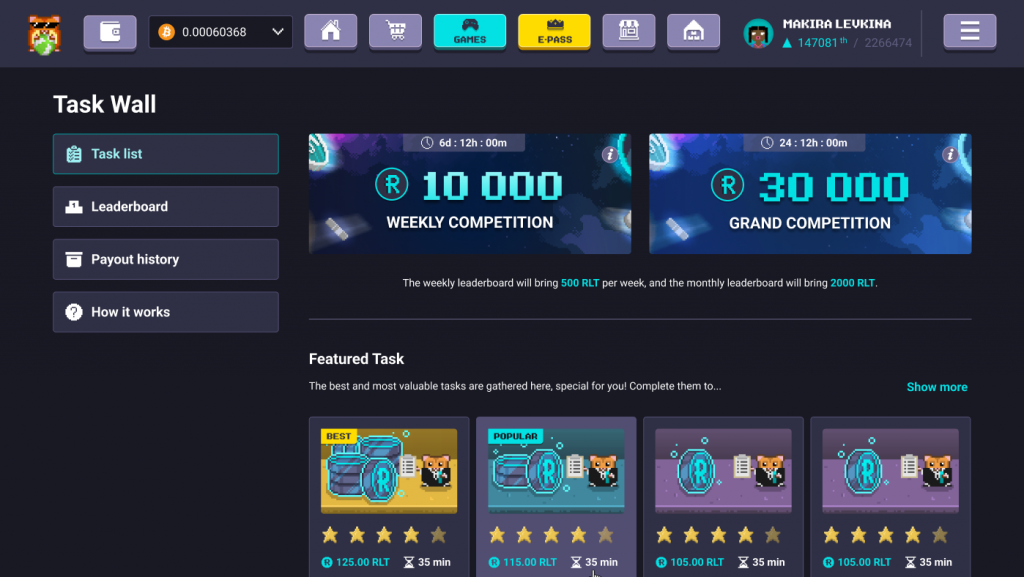 It works pretty simply 😉
All participants who complete at least one task on the Task Wall during the period of the competition will automatically enter both Weekly and the Grand Competition 🏆
For completing tasks in the Task Wall, in addition to accruing RLT, you'll also accrue Points (at the rate of 1 RLT = 1000 Points) 🌟
The Grand Competition leaderboard will feature 100 places with 30.000 RLT prize pool, and the Weekly Competition leaderboard will feature 200 places with 5.000 RLT pool 🤑
When the updated leaderboard starts, the dates will be:
Every 7 days, starting Tuesday 00:00 UTC for Weekly Competition 🕐
Every 28 days (4 weeks) starting Wednesday 00:00 UTC for Grand Competition 🕓
At the end of the timer, the counters will reset, and the players will be rewarded according to their places at the leaderboard 🤝
Note that Weekly and Grand Competitions are active at the same time and do not interfere with each other 🙌 That is, for completing the tasks, the points will go to both leaderboards at once 😎
TRX Deposit
Next addition worth mentioning is the long-awaited TRX coin deposit 🔥
We've seen many requests from Rollers about TRX so it is on the way 🤝 Adding a new coin into the game is a long and complex process involving a lot of effort 🛠️ introducing the TRX coin turned out to be more difficult than we expected, because of its own blockchain. So we do this process step by step starting with deposits ☝️
Soon we will make an announcement so that all TRX fans can buy RLT with a 35% discount in the first 3 days 🤑
Binding System
The new Item Tag System determines the ability to trade an item on the Marketplace depending on the actions performed on the item 🤓 This system will help you create truly unique collections of miners in your rooms that you cannot be purchased from other players 👍
The new tags for miners will be:
Can be sold – The miner has no restrictions for Marketplace sale or overall use ✅
Can't be sold – Miner cannot be sold on the marketplace. It can only be used inside the account ❌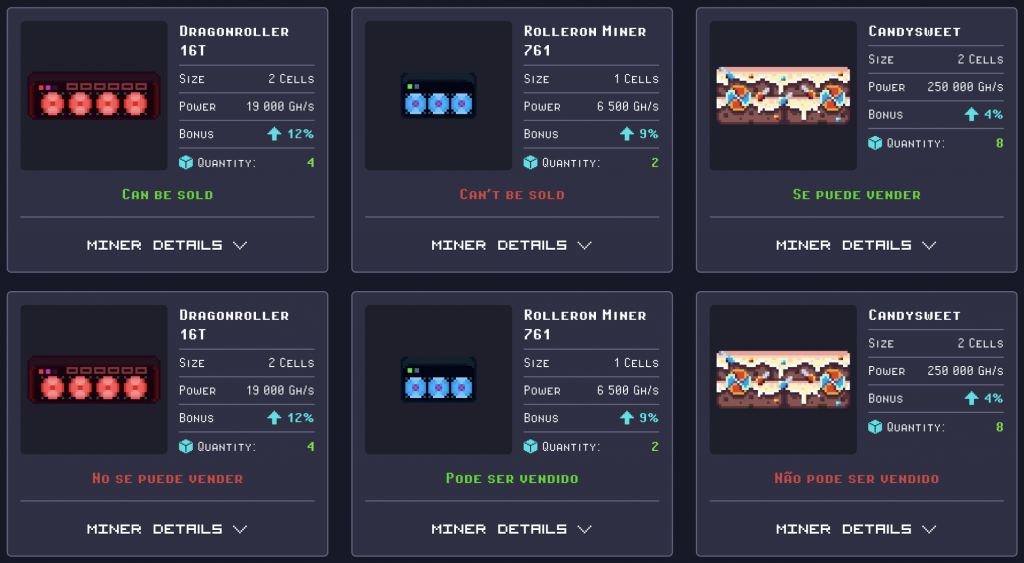 The merging of miners will be different with different labels 👇
Can be sold – no restrictions on merging and selling. After the merge, the miner gets the label "Can be sold"
Can't be sold – you can merge without restrictions and the merged miner will receive the "Can't be sold" label and it also cannot be sold on the marketplace.
PWA
If you wonder what PWA is stands for 🤔 then Hamster is gladly will clear it out for you 🐹
PWA is a Progressive Web Application that visually and functionally transforms the website into an application (mobile application in the browser) ☝️
You guessed it right! 💥 Soon you will be able to log into RollerCoin as a separate application, and not one of the sites and use Push notifications 🤩
There will be a bright notification that you can install PWA and receive a reward of 1 RLT 
Clicking on the banner will open the installation instructions. The instruction (as the installation method) depends on the device 📱
Supported devices are:
iOs – only through Safari (does not applied to iPad)
Android devices – allows you to install an automated script that does not require any extra actions from you
You can receive the reward only once per account. That is, if you install PWA on Android and iPhone, you will receive a reward only for the first entry.
Using RollerCoin through PWA is much more convenient than just using a browser 😎
But remember that PWA is the only form of the RollerCoin application, and all others in the stores are fake 🛑
My Power Redesign
The next stop is the redesign of the My Power section. Soon, a bit more advanced interface will be added to your profile, which will allow you to follow information about the sources of your mining power in more detail 🖥️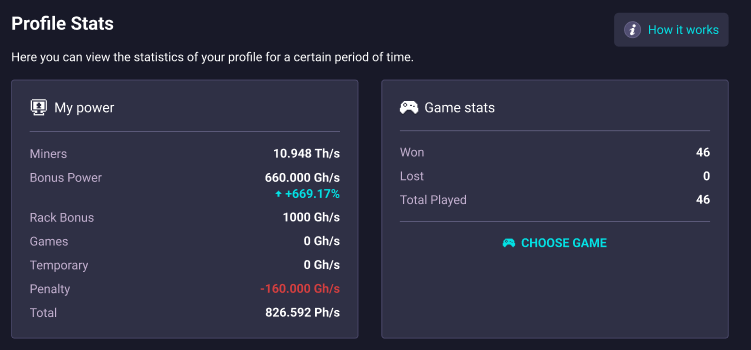 The following info will appear in your Profile Stats:
⚡ Miners — raw mining power from miners set in your room.
⚡ Bonus Power — additional mining power from Collection Bonus. Include NFT bonus for NFT avatar.
⚡ Rack Bonus — additional mining power from miners set on special racks
⚡ Games — raw temporary mining power from winning games.
⚡ Temporary — temporary mining power as a reward from events and games drops.
⚡ Penalty — mining power penalty for Electricity Cells loss
⚡ Total — includes all applicable bonuses and penalties from above. Your current total mining power.
But this is just a small part of a global RollerCoin redesign process 💫 More is yet to come 😉
This season is full of updates and novelties, so follow Rollercoin on our social networks so you don't miss any important news or updates 📲
Stay Tuned! 🐹 👇