Black Friday is around the corner, and your buddy Hamster has cooked up a feast of exciting events for you! 😉
What Hamster Prepared For You?
It's Shopping Mania time! 40 cool rewards and 50% multiplier discount!
Our Black Friday star — LuxNoir miner with 999,000 Gh/s power 🌟 
Store BIG Update: Meet your beloved miners at BIG discounts!
35% Discount of RLT for Matic.  
It's Shopping Mania Time!
🛍 Shopping Mania PE is:
🌟 40 levels 🌟
Yes, you've been waiting for it! And it is the time for Big Sales and Big Events!
🌟 50% discount on the Multiplier 🌟
It's TWICE as easy to grab all the rewards! The news is amazing itself, but combined with the previous? So cool!
🌟 The Spaceship 🌟
Are you a part of the Interstellar Armada? Then you must catch this one!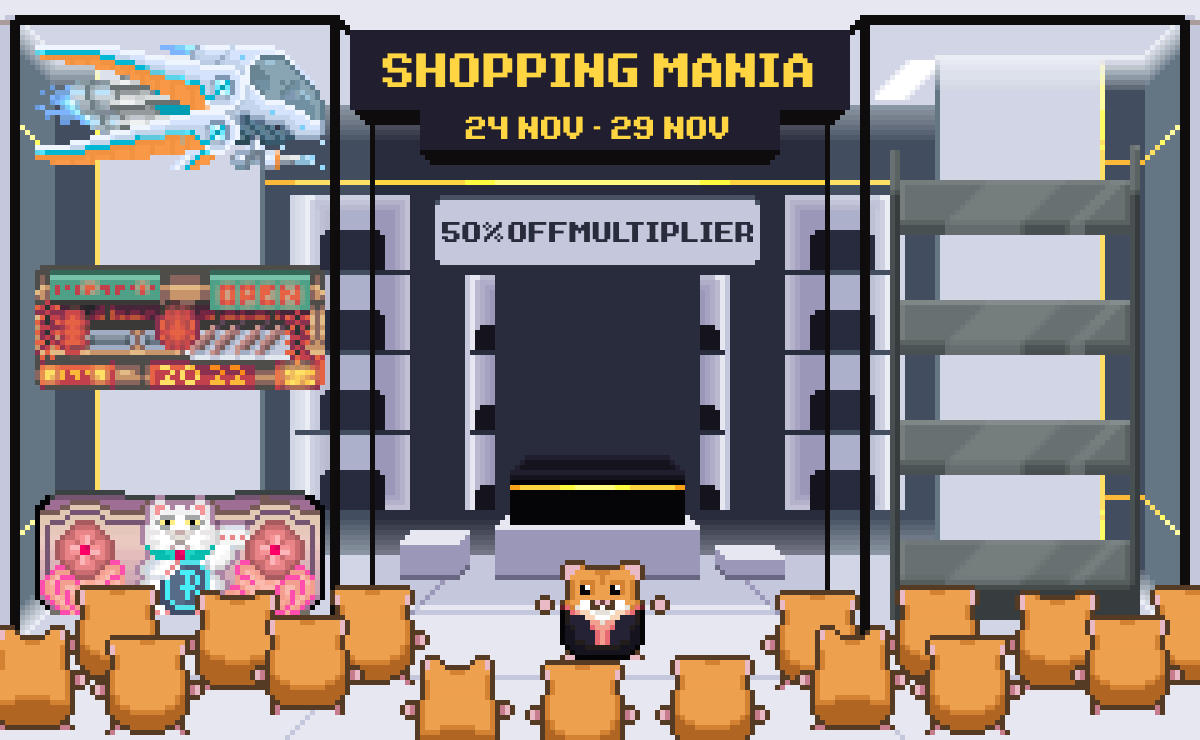 Meet The Black Friday Star!
🖤💛
Black and Gold – conjunction is heavenly luxurious. Meet the Black Friday special:
LuxNoir with 999,000 Gh/s Power and the whole 1% Bonus for only 60 RLT! 😱

And with a 17% Black Friday discounts it's only 49,99! 🤯

❗️ Don't miss out on the crazy deal — the stock is only 500 items for all! ❗️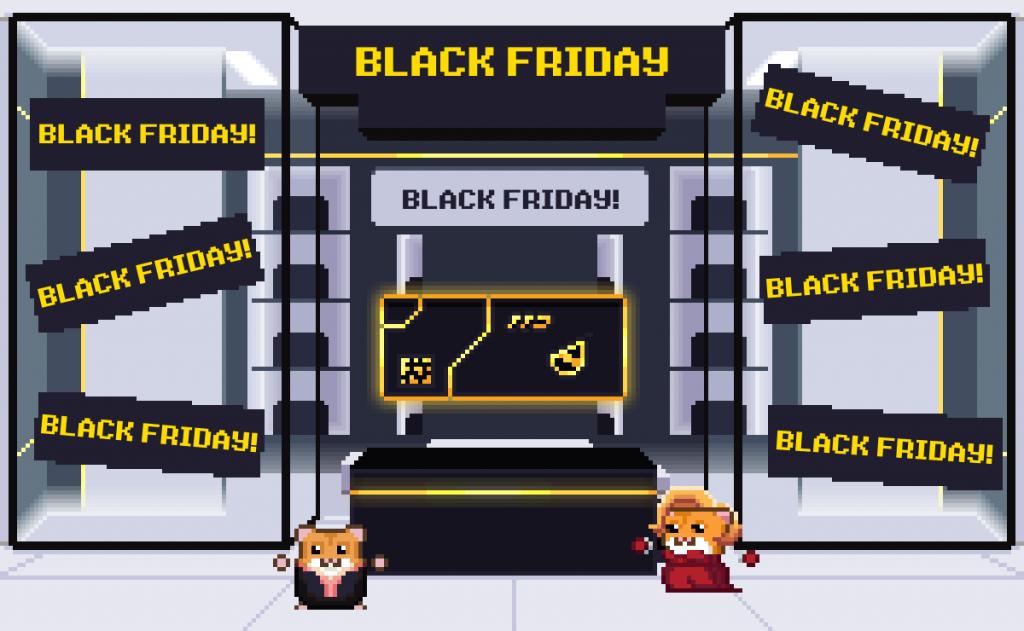 Store Big Update
A fully renewed stack of your favorite miners in our Store!
The prices 🤑 are sweeter than sugar 🍭
Up to 30% discount  🤩💰 starts on Sunday, 19th, and ends on Sunday, 26th – don't miss OUT! 👀😱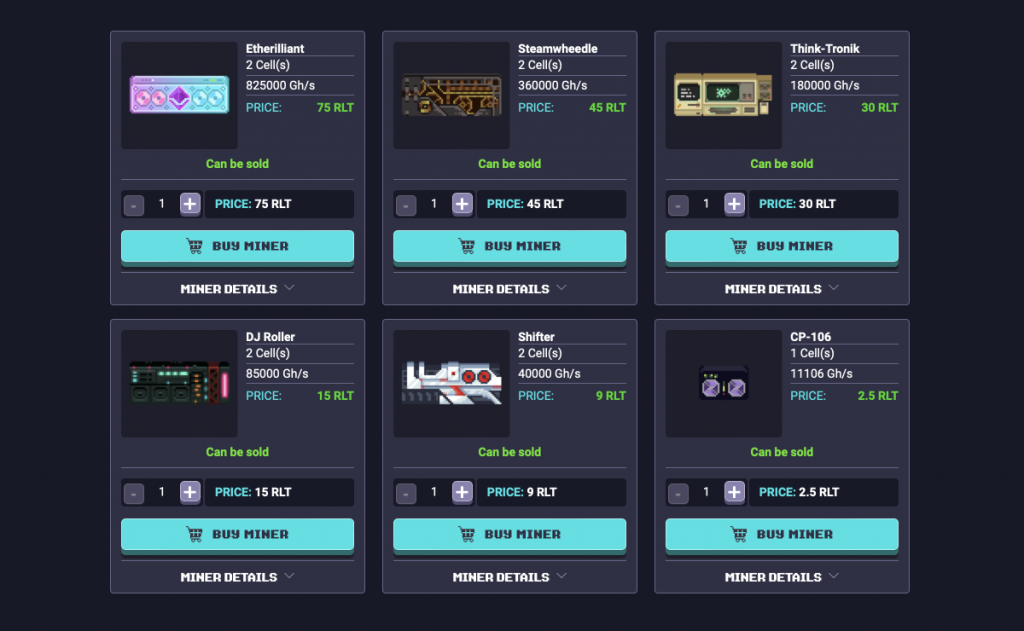 Get 35% More RLT!
Get ready for a 35% discount on RLT for MATIC, and that's not all!
During this discount, 10 lucky players will have the chance to win a S.T.V.E miner 🚀 before its official sales launch!
All the details will be shared on our socials, so make sure to follow us and stay tuned 😎🤘