Hello there, Miners!🌟
Are you ready for the third post from Season III: Christmas Time blog post series?
In our previous blog post, we covered newest additions to the Store, such as Weekly Offers and the new Limited Christmas Case 🎁
Now it's time to discuss the new Inventory and explain the hottest 🔥 and promising feature coming with the recent update — Miner Upgrades 🛠
🐹 Let's go!
New Inventory
To make the process of upgrading easier, we transformed the Collection page into a completely new Storage Page 📦
There are three main tabs on the new Storage page:
Inventory
The Inventory tab includes all the miners and racks that players have along with the parts that players received from games or purchased in the Store.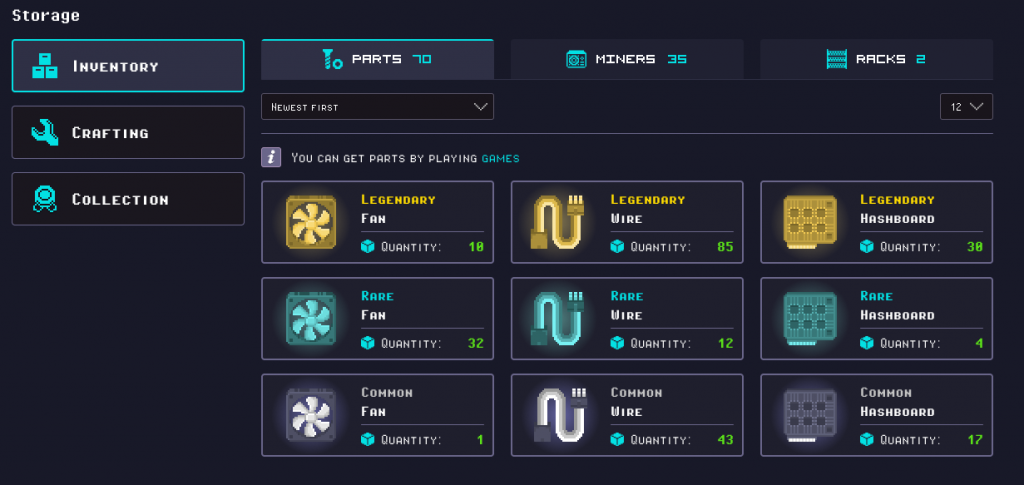 Collection
Collection tab is a complete redesign of the Collection page. Collections are now split between the list of existing regular miners on the Basic tab, and the list of all upgraded miners on the new Merge tab.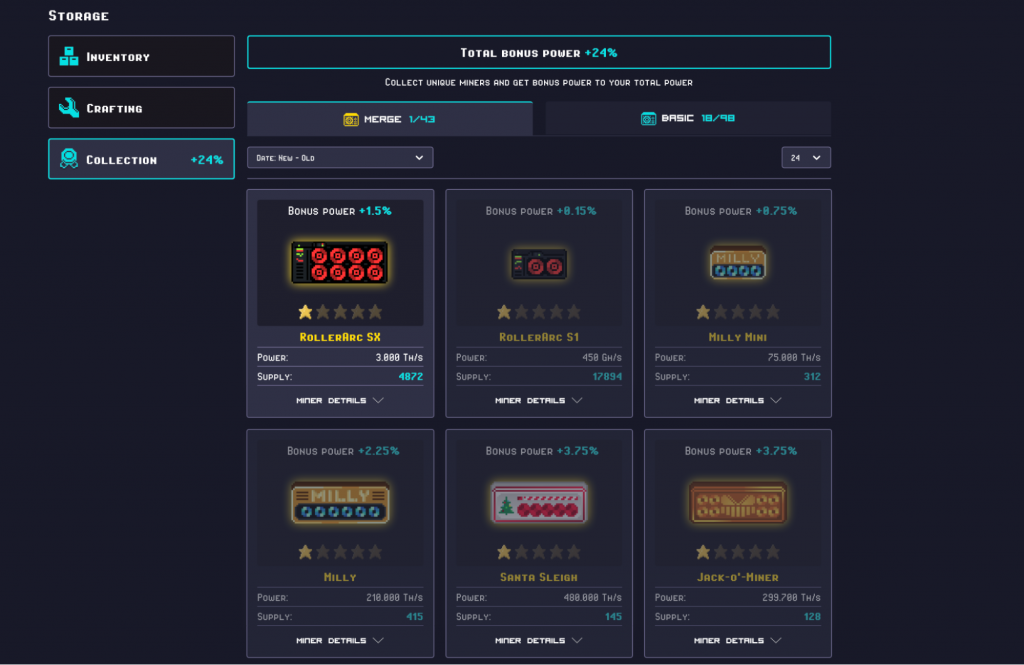 Crafting
⛏ A place where the process of miners upgrading happens!
On the Crafting tab players can upgrade their miners to create an entirely new, much more powerful type of miner. Players will need two identical miners and a specified amount of parts to merge them into the new, upgraded miner model.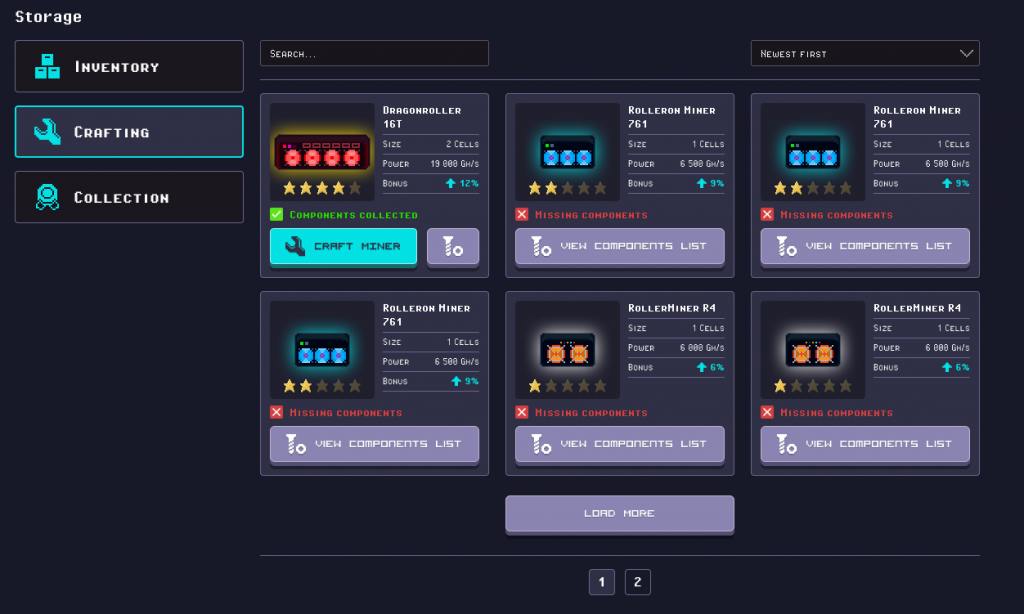 Merge mechanic: it's time to upgrade your old miners!
Merge is the process of combining two identical miners using Parts to build a new, much more powerful miner that you can use to increase your mining power or simply sell to other players! 🤝
You can read more about ⚙️ Parts and how to get them by just playing games in our blog post.
How many times can the miner be upgraded?
Players can upgrade each miner up to 5 times, making it much more powerful and valuable with each upgrade.
⭐ The number of stars under each upgraded miner will indicate how many times it was upgraded.
For now, all miners can be upgraded to 1 star only.
More advanced levels of upgrades will become available with the upcoming updates.
More upgraded miners — more bonus power!
Get even more permanent BONUS POWER for having upgraded miners in your room!🤑
Now EACH type of upgraded miner will give players an additional power percentage!
Let's imagine that you have 3 Chupacabra miners in your room. Chupacabra miners provide you with +1% of Bonus power. You decided to make an upgrade by combining 2 Chupacabra miners using all required parts in your Crafting tab.
The process of merging is happening…and boom💥 you have an upgraded 1-star Chupacabra miner, which gives you 1.5% of Bonus power!
👉 As a result, you have one basic Chupacabra, which keeps giving you 1%, and the new upgraded 1-star Chupacabra with 1.5% of Bonus power! 2.5% of additional power in total!
The same goes for every Basic and Merged miner. The more unique basic and upgraded miners you have, the bigger the percentage of additional power you will get!📈
One more thing?
RollerCoin keeps growing, and who knows, maybe someday upgraded miners will have more additional mining features making them even more valuable? 🤫
What features could possibly appear? 🤔 Let's discuss this together in our socials 👍
That's all the new features 🐹 Hamster prepared for you today, we hope this post will make the process of 🔧 Upgrading miners more clear and easy to use.
Stay tuned not to miss the next Blog post about new coin and deposit methods released with Season III: Christmas Time!