Summer is here, Rollers! 🐹 🥳
Let the Beach Party begin to make this summer absolutely unforgettable! 🌞
Season 5 is about to bring you much more than any season before. Amazing rewards, new unique miners' collections and a lot of fun — this is how you are going to spend the next three months with us 😉
New levels to gain, new events to participate and of course trophies to win! 🏆
Join our amazing Beach Summer Party! 👙

Season 5 Summary
More amazing rewards! Meet the new Season and a set of unique summer-themed rewards! 🏖
More summer stuff! Cool customized rewards and new Hat control panel 👀
Season time is extended! More time to grab all the rewards for sure!
Meet the new friend! Your little cute Minerzaurus now have a new friend to play with! 😊
Even More Amazing Rewards!
An exclusive set of summer-themed miners includes 13 extra powerful mining machines that will give you true summer vibes and unbelievable 1.785.001 Gh/s of power! 💪
Get ready to share an incredible summer adventure with the Hamster! 🐹
Flamin-Go
50.000 Gh/s
Raver Crab
1 Gh/s
Chaise Longue
25.000 Gh/s
Token Surfboard
35.000 Gh/s
Mine'n'Bass
50.000 Gh/s
Sandy's Castle
65.000 Gh/s
WaterSoaker-3000
85.000 Gh/s
Afterparty
125.000 Gh/s
Air Mattress
200.000 Gh/s
Pearl-Coin
100.000 Gh/s
Iced-out'-Cream
350.000 Gh/s
Lifebuoy
150.000 Gh/s
Speedster-9000
550.000 Gh/s
But it's not all about seasonal miners! In this Season you have an additional opportunity to get some rare collectible mining machines which are not sold in the Store: DJ Roller (85.000 Gh/s) and TAPEMAN (25.600 Gh/s) 💫
All of this, along with Bonus Power, Craft Parts, RLT and much more in the new Season 5: Beach Party! 🏖

More Summer Stuff!
You might've noticed that this Season we implemented some customization as a reward for certain levels 😉 That's right! We want you — our amazing Rollers — to dive in this hot summer craziness, and pour yourself into never ending fun! 🤩
First thing that's cool — a new mining room skin, so you could forget the dull office and feel the vibe of your long-awaited summer vacation! 😎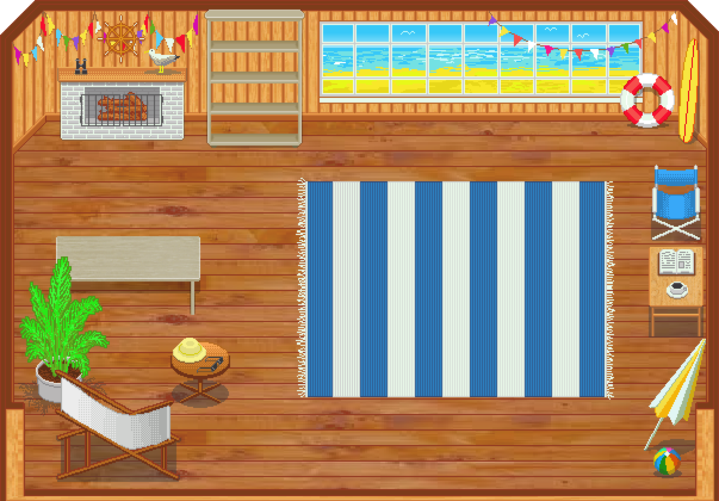 But it's not just about one room! This season we prepared two new summer Hats for your characters, and one of them you will be able to get for free on level 21!
Wanna go to the beach in your Beach Bucket 👒 or feel cool enough for Super Mega Cap? 💯
In the store you may find the new section called Avatar Hats to change your hat to whatever you want 😉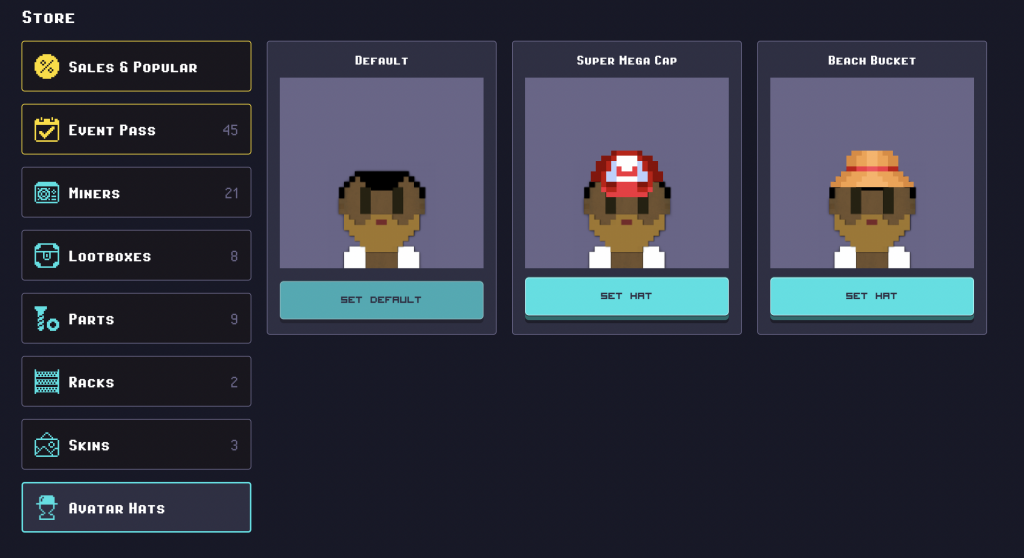 Let's Make This Vacation Last Longer!
Everyone wants to relax on these hot summer days, doesn't it? So here is one more present for you: Season 5 time is extended till the very end of this Summer! 😲
This season lasts from the 9th of June until the 31st of August but still has the same amount of Levels and Quests — which means more time to pass all the levels and grab all the desired rewards! 🤩
Meet a New Friend!
Wanna get some more cute pets in your room, so the Hamster could play with them? 🐹 You now have a chance to get yourself a Raver Crab to place near your little cute Minerzaurus 🦖 which you got during the Time Travel!

Trust us, this guy has been through a lot of fun and wicked stuff, and we surely are going to tell you about it 😉
Upgrade your Event Pass!
For 119.99 RLT only, you receive access to all the premium rewards, including a set of exclusive summer-themed miners which can't be received elsewhere in the game!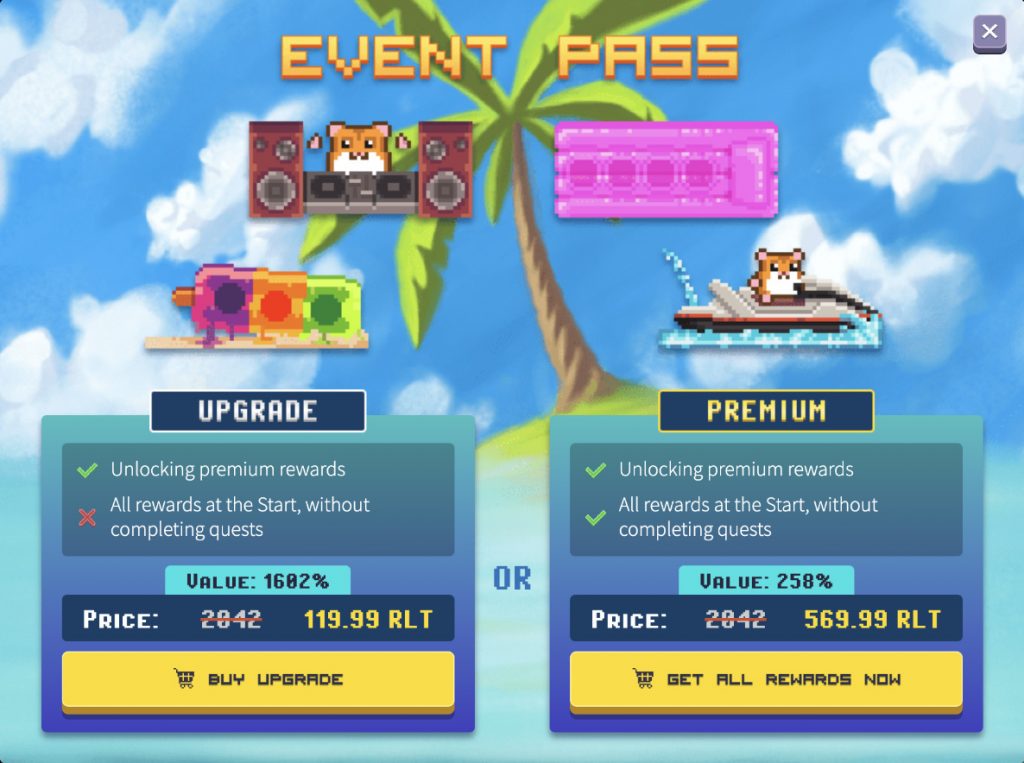 Don't want to complete all the quests? We got you covered!
The Premium Event Pass costs only 569.99 RLT and allows you to get ALL REWARDS instantly, with no need to complete quests each day! 🤝
Get All Rewards Up to Three Times!
Wanna have even more summer vibes and mining power in your room?
Press the "Get All Rewards Again" button and receive one more set of rewards! 🎁
Up to three sets of exclusive miners!
Do You Want Some More? You'll Have It!
We prepared so many surprises for you, that we really can't wait to see you enjoying them 😍
Stay tuned! Check our socials, check our Discord community, and be sure to check all the updates not to miss all the cool stuff we have for you! 🔥