It's time to create, Rollers! 🐹
This guide contains all the technical information 🗂 you need to start creating your own mining machine!
Follow it to make sure your miner applies all the technical requirements and can be included in the game without any issues 💯
The Main Technical Requirements
First of all, there are a few main rules you must follow:
Pixel Art Only ✅
Please note that only 2D pixel art is accepted. 
You can use any design software, such as Adobe Photoshop or Aseprite, a popular pixel art editor, to create your machine 👾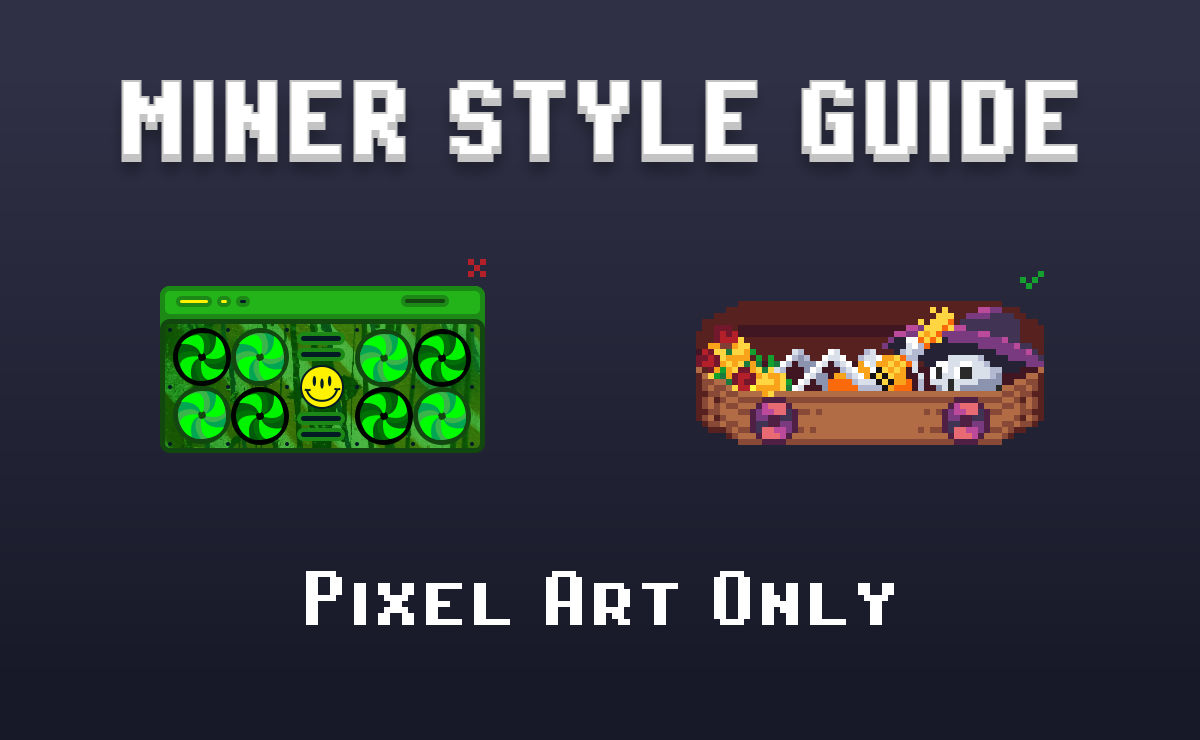 Resolution Matters ✅
The main thing you should keep in mind is the resolution of your mining machine 📐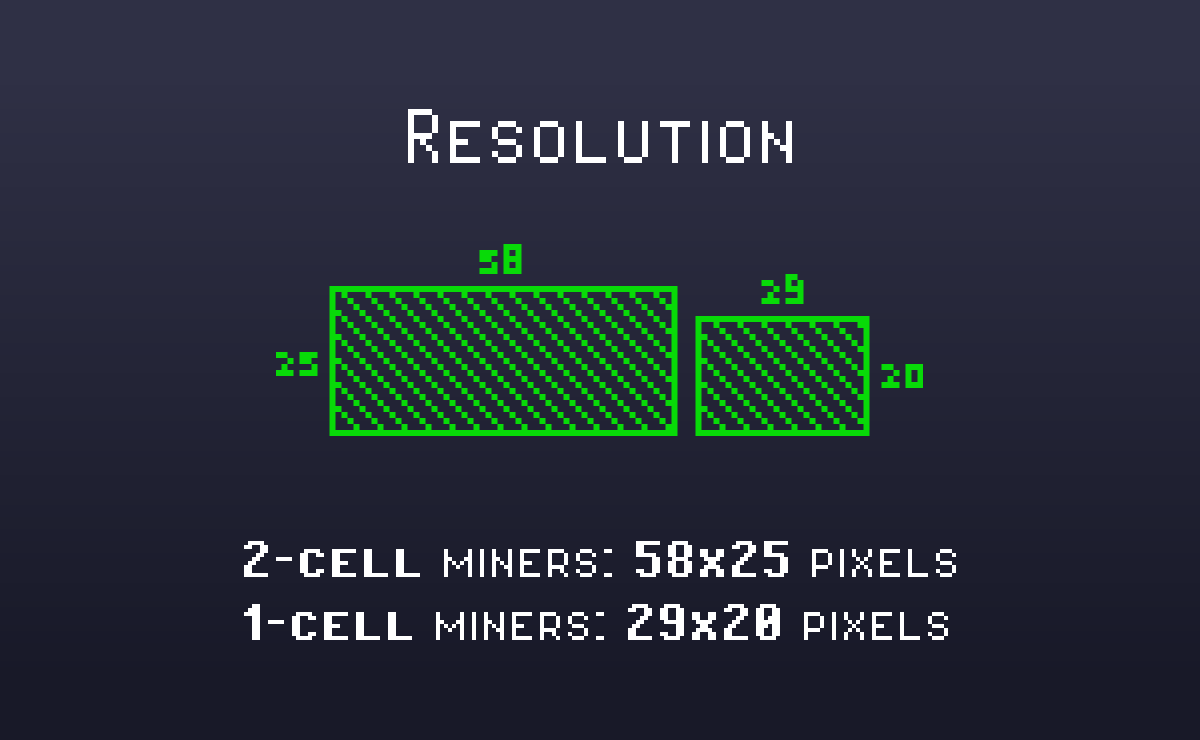 Your miner must not exceed:
 📌 58×25 pixels for 2-cell miners
📌 29×20 pixels for 1-cell miners
Please note that any parts of your machine shouldn't exceed this resolution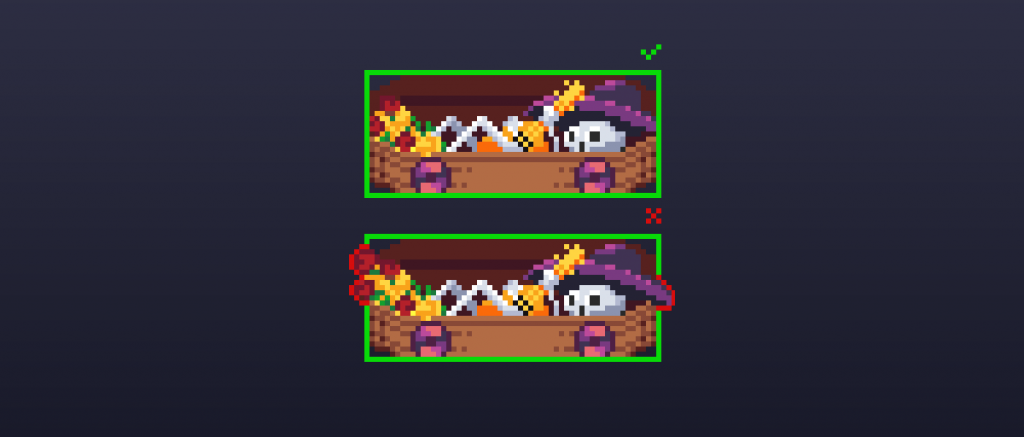 Keep The Hard Edge Of The Pixels ✅
Your miner should fit the pixel grid (58×25 pixels or 29×20 pixels) on a 1:1 scale to prevent pixels from looking smooth and blended ❌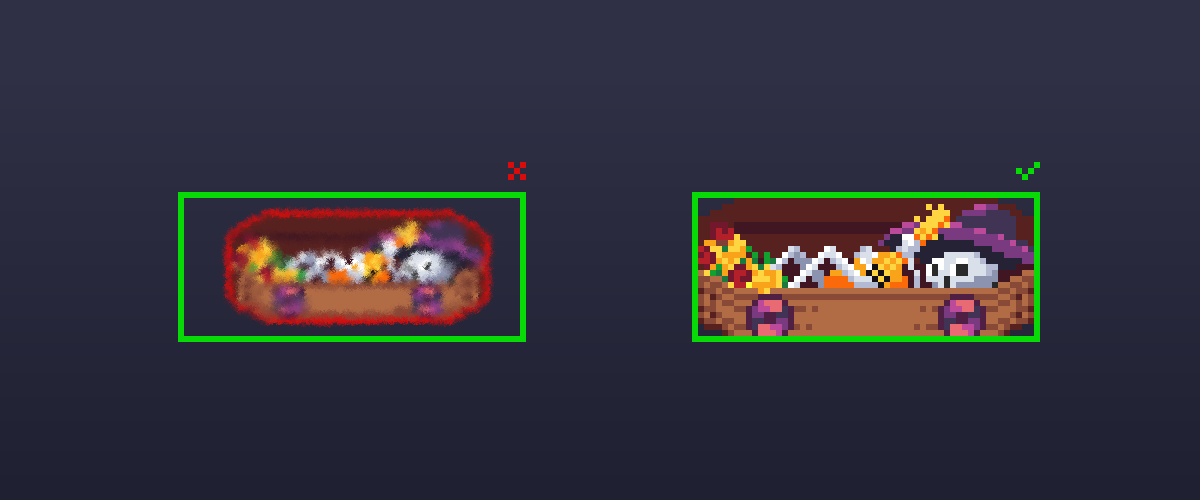 Step 1 — Let's Start with the Design!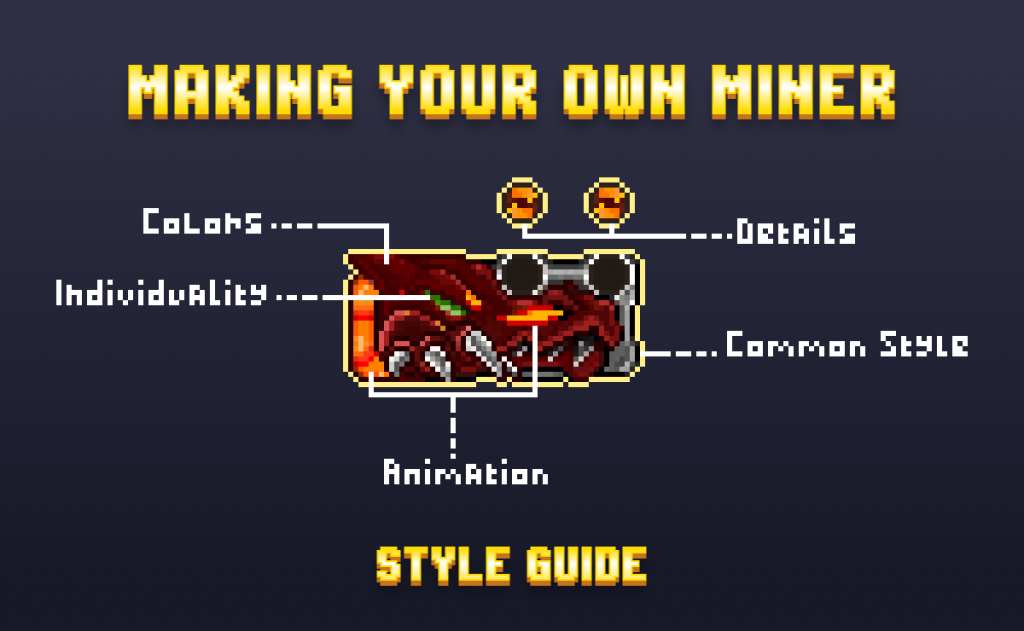 The main technical requirement here: your miner should have pretty clear form and structure. 
And what every self-respecting mining machine cannot do without? Of course, coolers! 🎛
You can design your miner to be in any shape or color, have any details and artwork, the only limit is your imagination 🤩 But don't forget about composition, it should be clear and holistic as well.
Wanna know more about how to create a perfect-styled miner and become a winner? Check our Style Guide 👇
Step 2 — Prepare Your Animation
Your design is finished, and it's time to make it move! 
1️⃣ To prepare your mining machine for animation, you need to create four frames of it, as shown in the image below 👇
Choose the details of your miner that are going to be animated and draw four frames of animation states.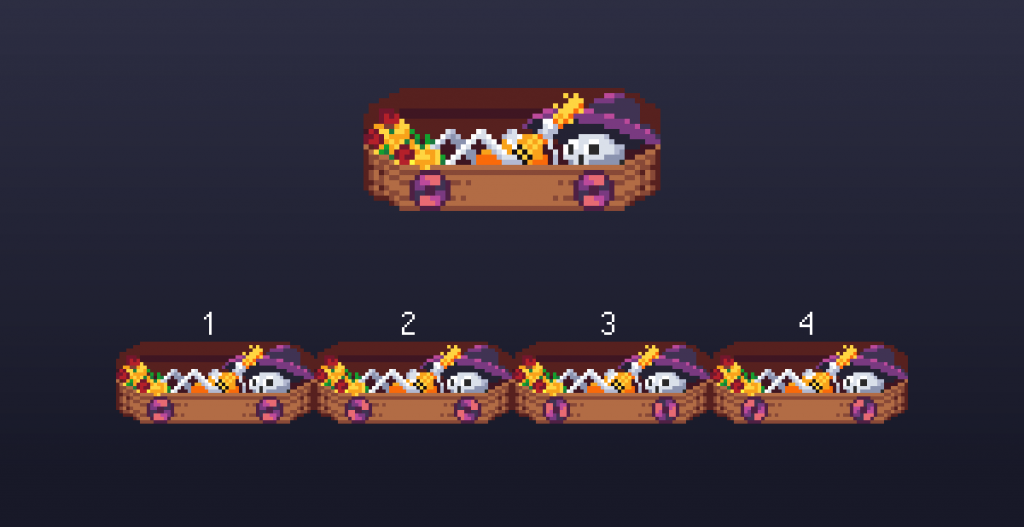 Please note that animation must consist of exactly four frames (no more, no less), otherwise it can't be added to the game.
2️⃣ Make it move!

Check your miner in motion and edit some parts of your animation in case it's needed.
Please follow these rules when making your animation 👇
No Abrupt Transitions
Your animation must be smooth, try to avoid abrupt transitions and too fast movements 😉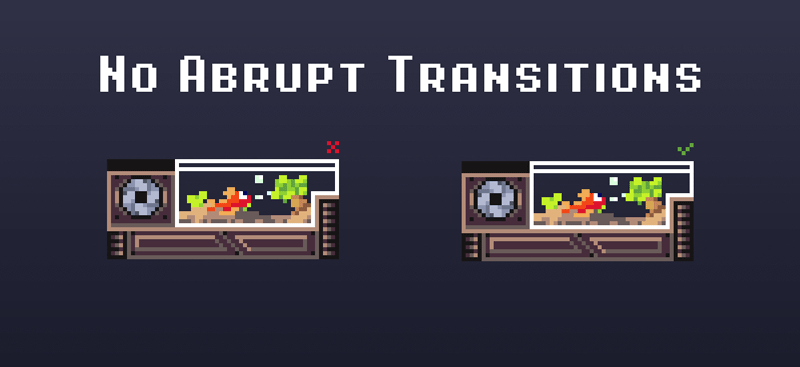 Continuous Animation
Keep in mind that your animation must be continuous (looped), so the fourth frame should be smoothly changed by the first one 👍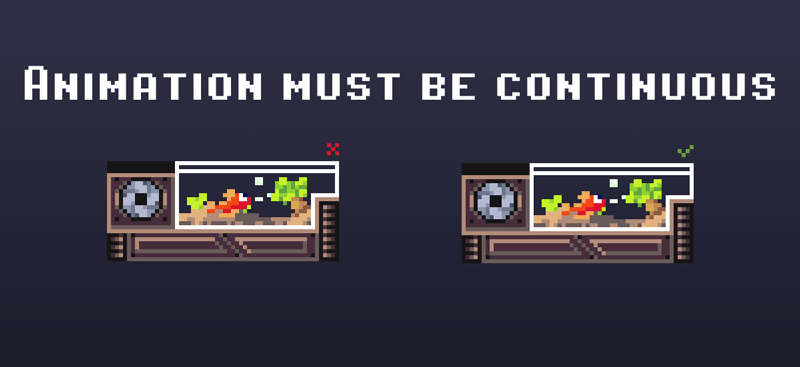 Congrats, the main part is done! But there are a few more details you need to do 🤓
Step 3 — Additional Details
To finish your miner design, you will also need two additional details to be done:
1. Take the first frame of your mining machine and make two additional frames with the selection outline, as shown in the example 👇
Please note that the outlines must strictly repeat the shape of your miner.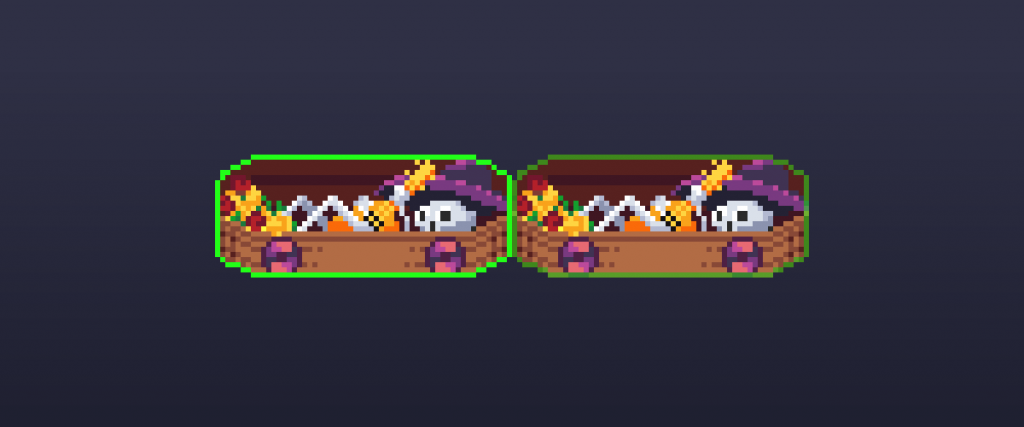 These outlines are needed to highlight the selected miner when a player clicks on it in his mining room ☝️
Standard colors for the selection frames are:
Outline 1: #22FF18
Outline 2: #22FF18 with 50% opacity
2. A separate picture of a switched-off miner.
In order to do it, you can take the first frame of your animation and "switch off" all the lighting details (fans, light bulbs, fire flashes etc) 💡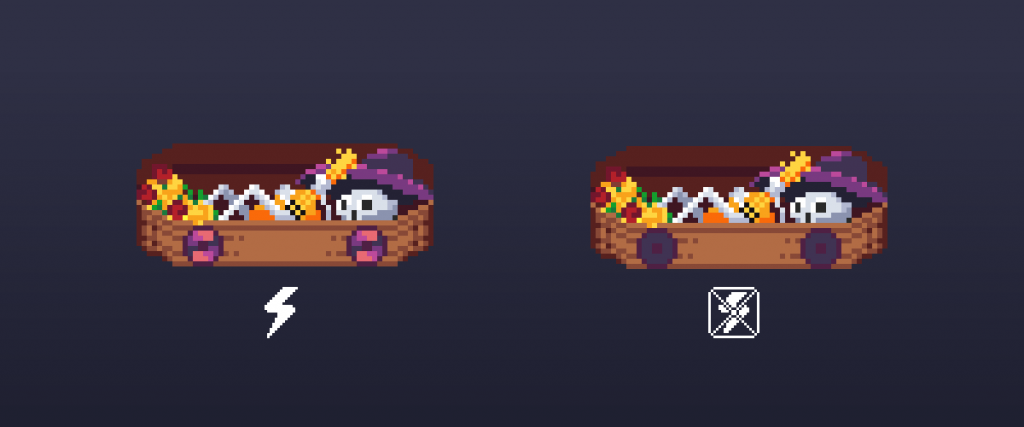 Step 4 — Final Preparations
You are at the very final stage! There are only two things left to do:
1. Make your mining machine twice the size!
You need to scale up ALL the drawings you already have.
6 frames of your miner (4 frames of animation + 2 frames with selection outline) from 348×25 to 696×50 pixels.
An animated miner from 58×25 to 116×50 pixels.
A switched-off miner picture from 58×25 to 116×50 pixels.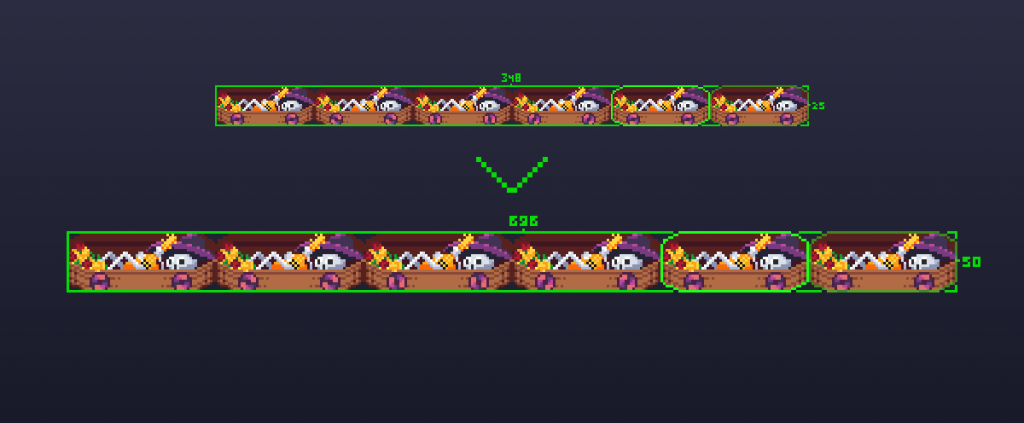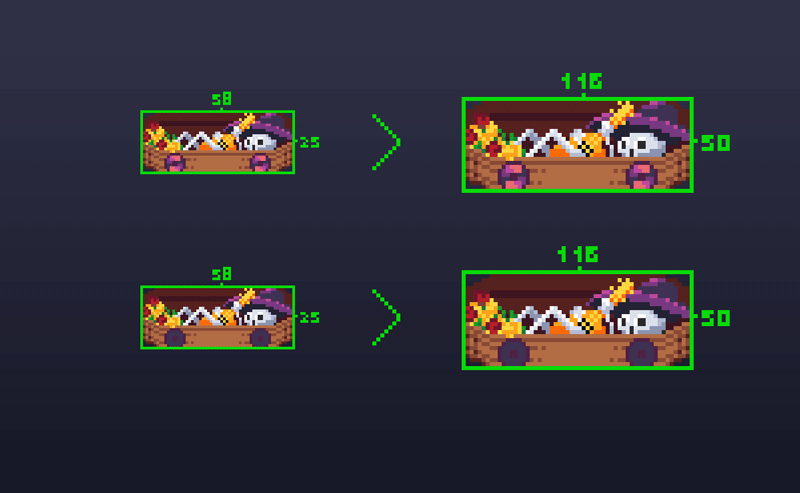 Why do I need to draw a 58×25 pixel miner and then scale it, you might ask? 🤔
👉 The main reason is technical. We need to stick to the 58×25 size of miner to ensure we keep an 8-bit style, but a 116×50 pixel version of it is required to implement this miner into the game.
2. Prepare your animated miner to be added to the game!
Your animation is ready, and for now, it has a 116х50 size —  for 2-sell miners, or a 58×40 size — for 1-sell miners.

The last thing you need to do is to resize the resolution of your canvas 📐
Please note that your miner shouldn't be resized at this stage. You need only change the size of the canvas to 126х100 pixels.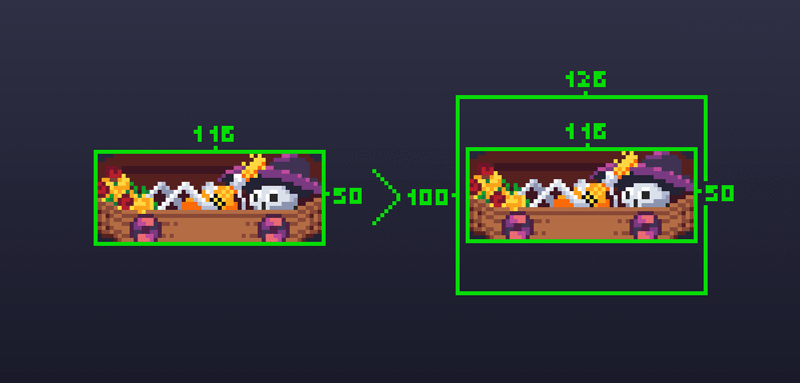 All Done? It's Time to Submit! ✅
The final touches have been made — it's time to submit your fantastic design!
Your submission should contain the following:
Frame-by-frame sequence (in .PNG format), which includes four frames with animation and 2 frames with a selection outline.

An animated miner (in .GIF format). The animation should include four frames only  (without selection outline frames).

A separate picture of a switched-off miner.


Source file (the format may differ depending on the design software you used to create your miner).
References. Share your sources of inspiration 🧚‍♀️Send photos, art, videos, anything that inspired you 😉 
We hope this Guide will help you to create your own unique designed miner, good luck, Rollers! 🐹