Hello, our dear Artists! 👨‍🎨
Every Miners Art Contest 🎨 is a big pleasure for all our Community. Every contest, the whole RollerCoin Team is impatiently waiting to see what have you prepared for us this time 🤩
This Blog we prepared to help you improve your chances to become one of the best 😎 and make your work of art become a part of RollerCoin project forever! 🥰
We will give you a sneak peek 👀 to how exactly we choose the winners 🏆 so you would have all the tips and tricks. Let's go! 👇👇👇
Main Style Guidelines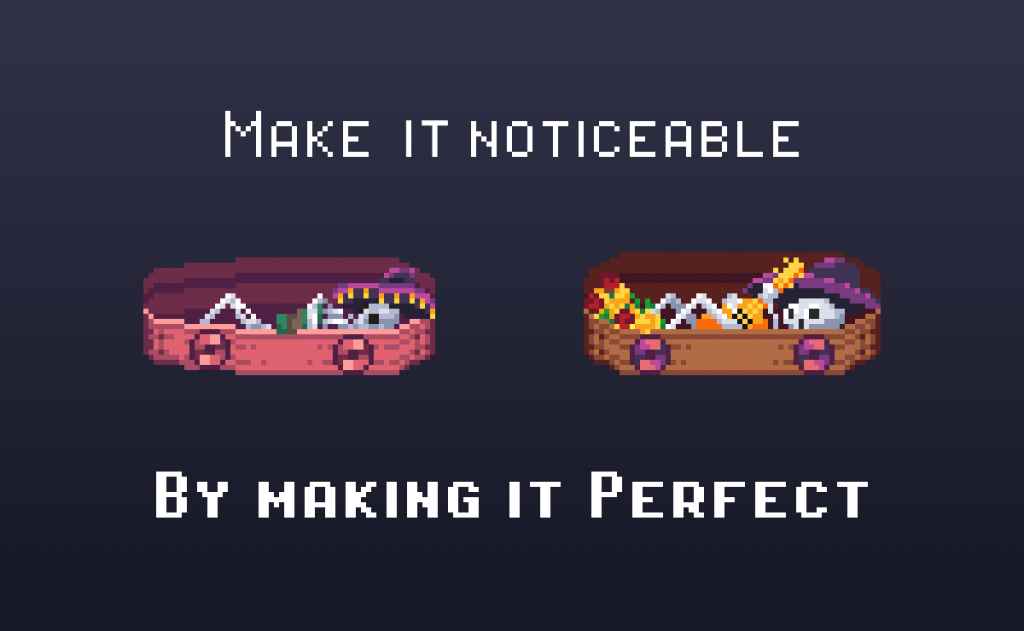 First thing to remember is that in these contests you have to draw a miner. Literally – this should be something in a shape of a miner 📼 and something should spin around 🛞 if you know what we mean 😉
The art of combining a mechanical device ⚙️ with some idea 🧚‍♀️ you want to bring is the main criteria, actually. If you remember this 💡 all the way of creating a miner for the contest – your chances of winning are really high! 👍
You may ask – what about RollerCoin miners, which sometimes are a cocktail bar or even a bird? Well, from now on we will hide our parrots in boxes and make them roll a fan 💯
Lines, Circles and Strokes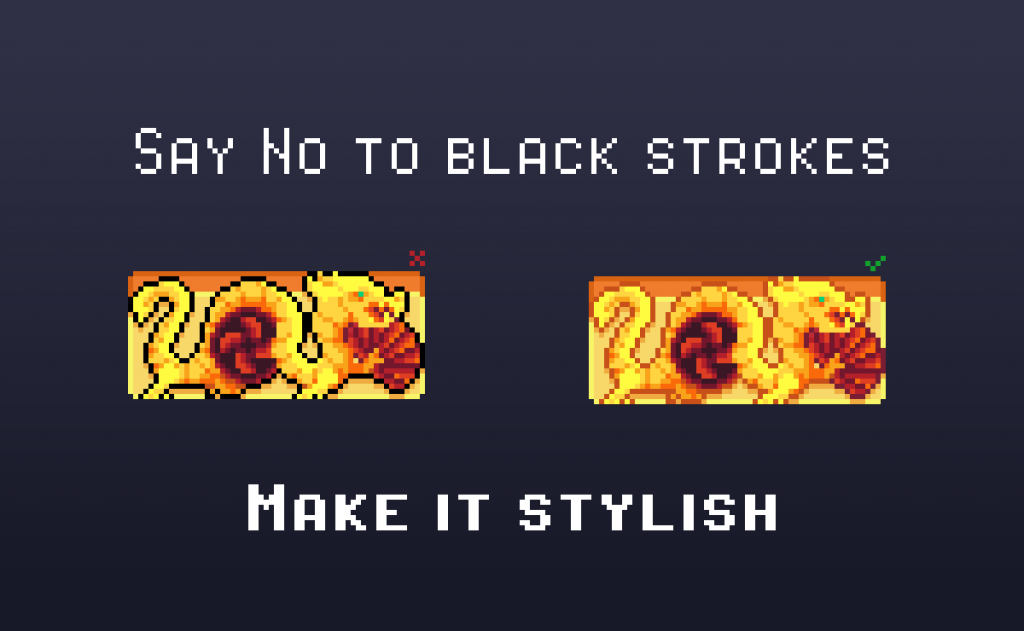 When you draw your Pixel Art 🎨 you need to remember some basic things to make it look good.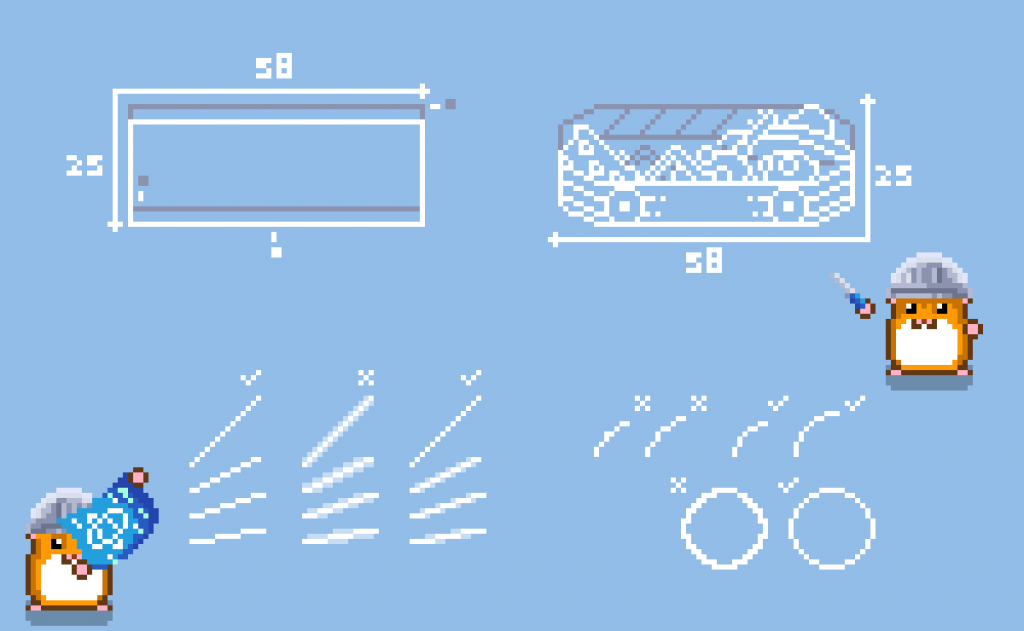 ✨ Talking about round shapes, you have to make sure that pixels go smoothly
✨ Straight lines have to be under a certain angle to make them look nice:

✨ Make sure to check all the curves, so they wouldn't have any excess pixels:

✨ And to make your style complete and perfect, check the strokes that you use – they have to match the color of your art.
Technical Requirements
Your miners should look good on the rack – we're sure you want them to 😎
So, to make your miner fit – please learn the Technical Guidelines 📝 carefully. Read them several times and check every frame of your miner 🧐
Make sure that your animation is smooth and makes the eye happy! 😍
Inspiration VS Stealing Art
So, what is the difference? 🤔 Let's try to investigate this question carefully 👇
A lot of beautiful miners we throw away with tears in our eyes 😢 because we find that they were practically 1-to-1 to some arts on the Internet. And it was so clear to us, that we have to emphasize once again, that the art MUST be yours ©  not copied from anywhere! ‼️
But what about inspiration? 👨‍🎨 It is a normal thing to look at something beautiful and then try to express it in your art. But this works only when you bring your own vision 💡 not just copy something that you like.
Remember this, and your miner will have good chances to have its place in the RollerCoin collection! 👍
How Do We Choose Winners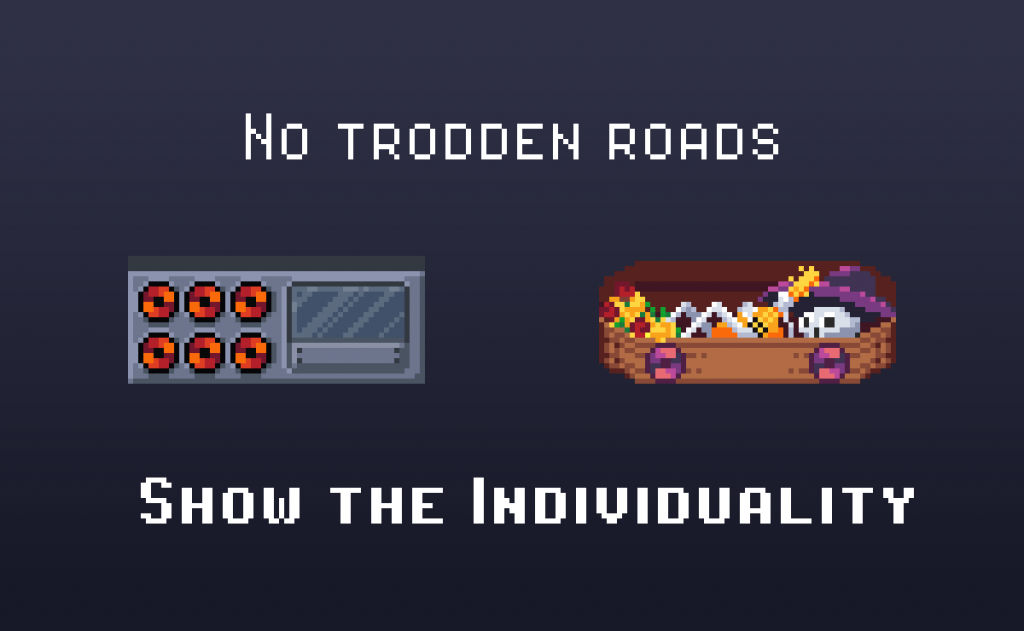 Choosing winners is very exciting 🤩 for our Team, but also very hard. We try to be as objective as we can be, but sometimes the "Wow-Effect", which we will talk about later, can turn everything upside down and make us change the decision in the last minute ⌛
It does not happen often, though, and it works only if all other requirements fit, so don't forget that, Rollers!
What Do We Want To See
🔹 Common style:
Your miner should be a solid and finished creation. Do you know this feeling when it's OK, but something's missing, and you have doubts? Well, we do not want that feeling.
🔹 Details:
Don't add too many different pixel details – the common picture should be seen without being that Chinese guy. But adding details is good when you know where to stop!
🔹 Animation:
Smoothness and relevance. Make sure that every frame naturally flows from the previous one, and please do not make us add a disclaimer that people who react to blinking lights should not play.
🔹 Individuality:
Every time, we want to see something new, so do not look back and try to copy some style elements or common impression from the ones who won previous contests. We need your own vision!
🔹 Wow-effect:
This is not some science – it's more about unexpected moves and finding new ways to create something that fits our requirements, but what we have never seen before. Don't be shy and show us what you got!
Make Everyone Notice And Recognize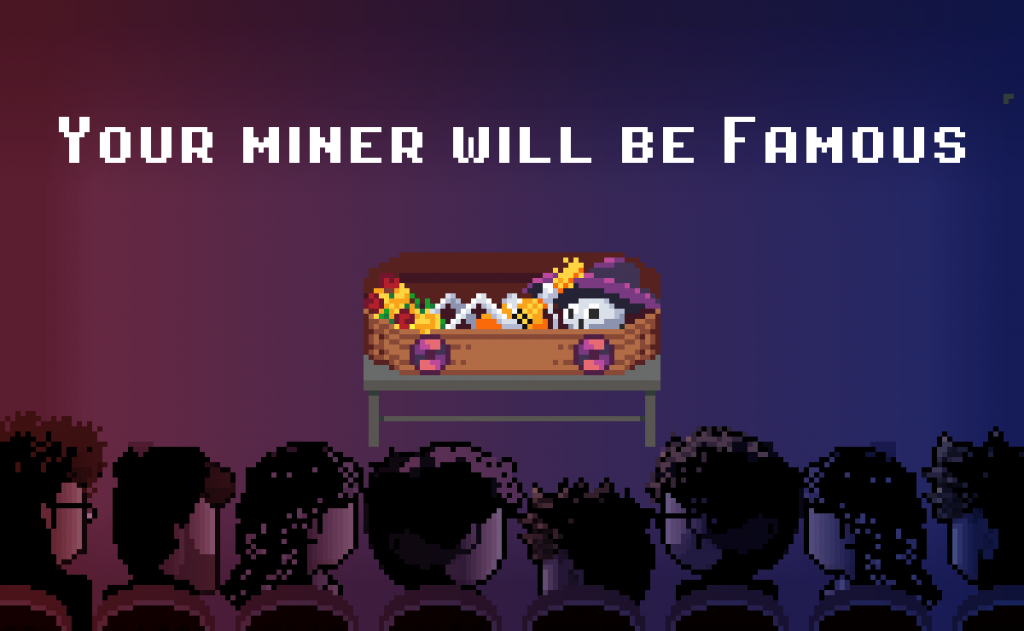 Think about miners, that you remember. About those which you saw, and now you will recognize it even if you see it on some other website. Or maybe you can say that this new miner is a copy of some old cool one 😕
We want your miners to be that recognizable!
We want every Roller to know who drew this one and how's it called! 😎🤘
Power And Rarity Of Your Miner
In most cases, we chose the best of the best to be the most rare and powerful 💪 So, if you think that we have some rankings – yes, we do!
We just sit together and look at your miners, never looking at your nicknames or your RollerCoin profiles 😉
It is actually a great time, when the Team is gathering and talking about such pleasant stuff!Thank you for that, dear Artists! 🥰
Make Us Fall In Love With Your Miner!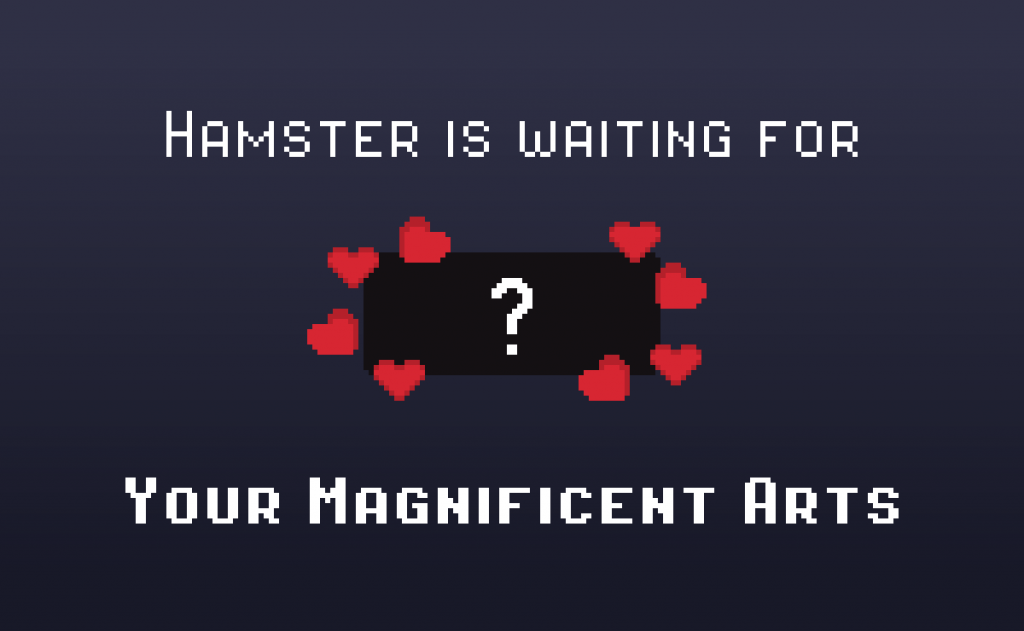 We hope that this guide 📓 showed you the right path, and now you know which one of your ideas you will embody! 💡
Maybe you want to share your way of inspiration with us and other Creators? 👨‍🎨 Think about it – maybe there will be a chance! 😉
And don't forget to check the Technical Guide too!
🌺 We are waiting for your beautiful work! 🌺