Hey miners!
Today is the day everyone waited for – the New Era of RollerCoin is live,
the most extensive update we've ever made!
It took us a lot of hard work and time, so we want to thank everybody for expecting this release!
Watch a short video about the major update in RollerCoin
SEASON PASS
This is the feature that we all really needed in RollerCoin! The season pass is changing the gameplay, making it more notable and rewarding!
During the next 60 days, complete daily tasks and weekly quests to gain XP and receive astonishing rewards!
The event is free to join, and getting rewards is available for everyone. But to get the most of your Season Pass – you can upgrade the Pass with RLT and collect exclusive prizes!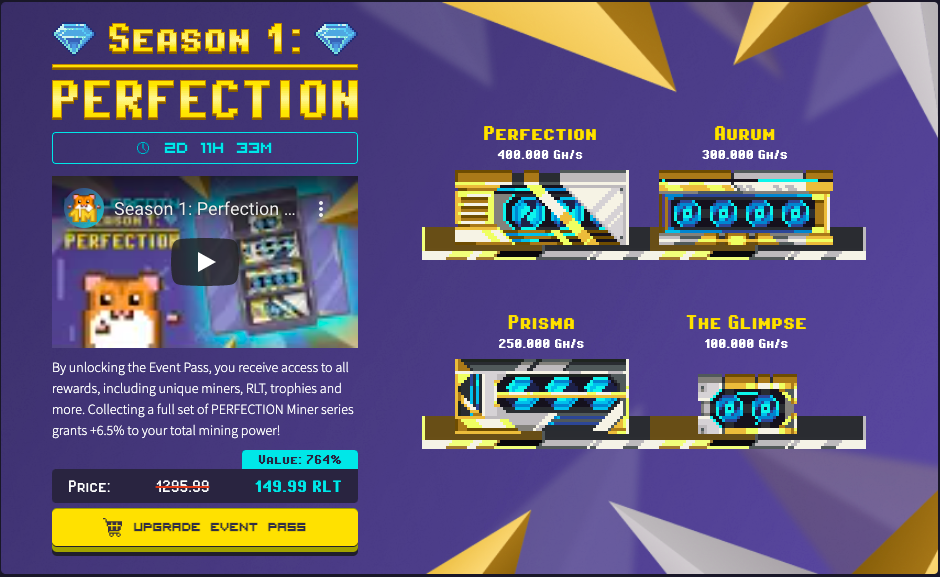 PERFECTION MINER SERIES is exclusive equipment that is not sold in the shop and can be obtained only by completing the event!
The upgrade of the Pass costs 149 RLT and is evaluated 749% more cost-effective.
QUESTS AND DAILY BONUSES
We have added weekly quests to the game! It's loaded with a variety of tasks, which gains your XP level of the Event Pass.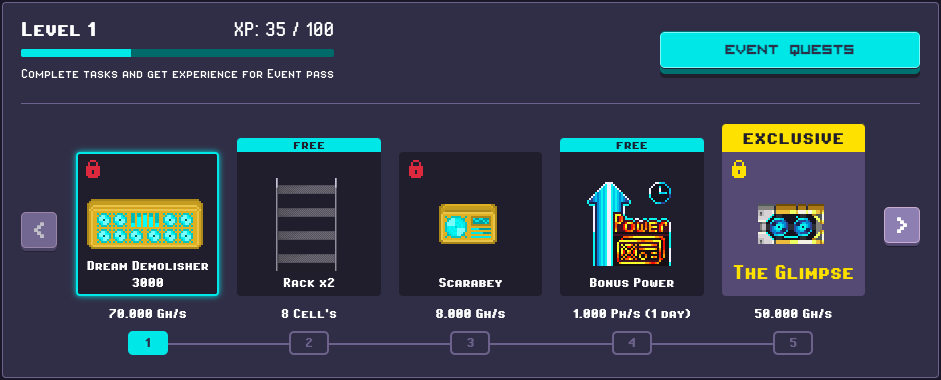 Select the task you want to complete from the list here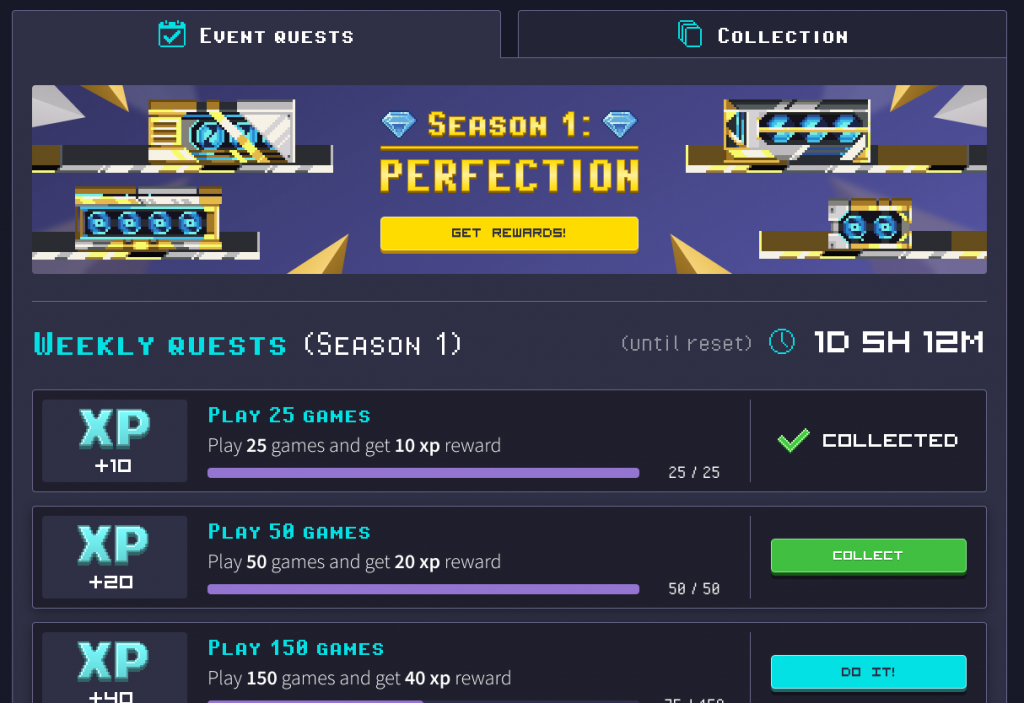 The list of weekly tasks will be refreshed after 7 days. It means that unfinished tasks will disappear and will be replaced with new tasks, so be sure to complete all tasks before the end of the week!
Besides Weekly Quests, your XP meter can increase with the DAILY LOGIN BONUS.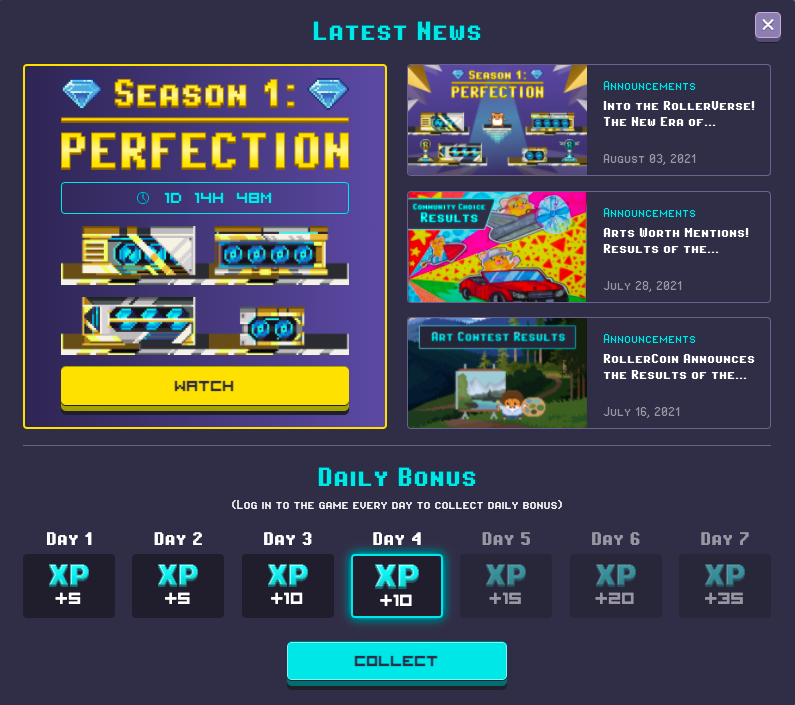 All you need to get a daily bonus is to visit the game every day during the event.
TUTORIALS
There was a struggle for new players to understand basic game mechanics in RollerCoin, so we've added 3 animated tutorials to the game!
The first tutorial explains the game in general.
Game tutorial
Season pass tutorial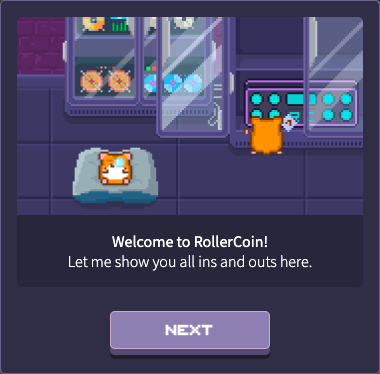 This feature not only helps new players to get into the game easier, but is an extremely valuable update for REFERRALS, because new referrers will actually start playing RollerCoin more often, generating more conversions for refs.
NEW SHOP AND OFFERS
The shop in RollerCoin was redesigned to be more user friendly and packed with standard and required features:
Categories of items
Sorting by price
Sorting by recency
Element's amount filter
New shop design
DAILY OFFERS
Insane deals with the limited amount of miners for the offer!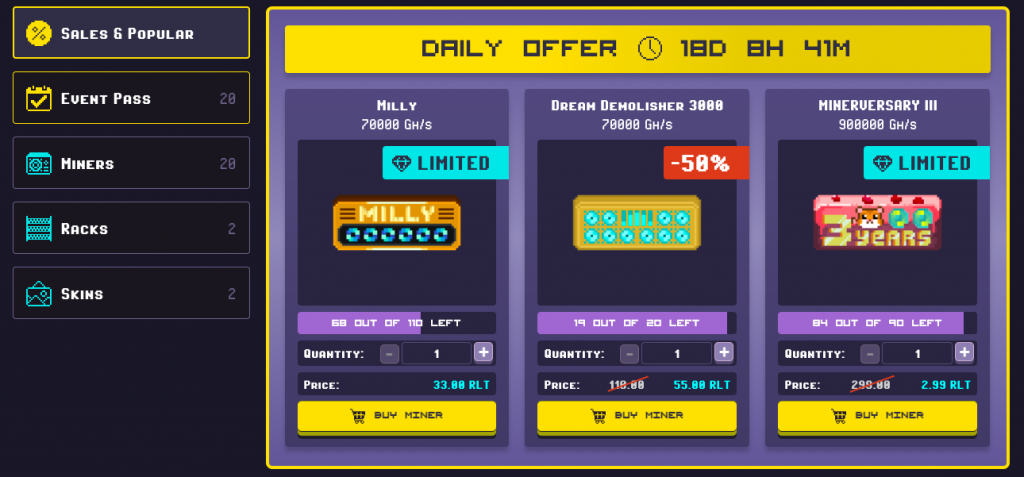 Be quick to grab before your bang for the buck before the sell out!
DECORATIONS
You are now available to purchase skins for your mining room, and soon there will be other decoration items!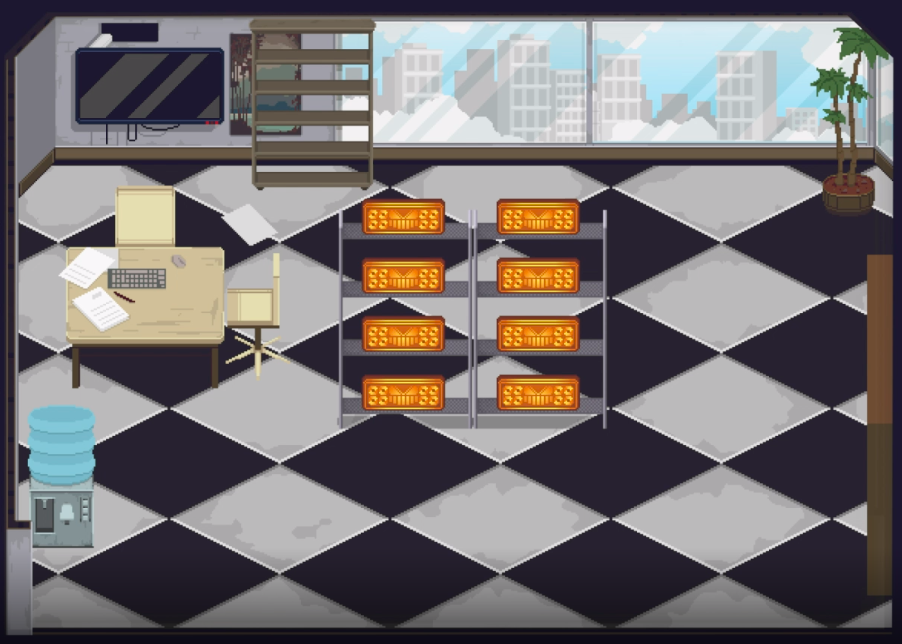 COLLECTIONS
Get a permanent bonus to your TOTAL POWER for having a specific miner in your room or inventory!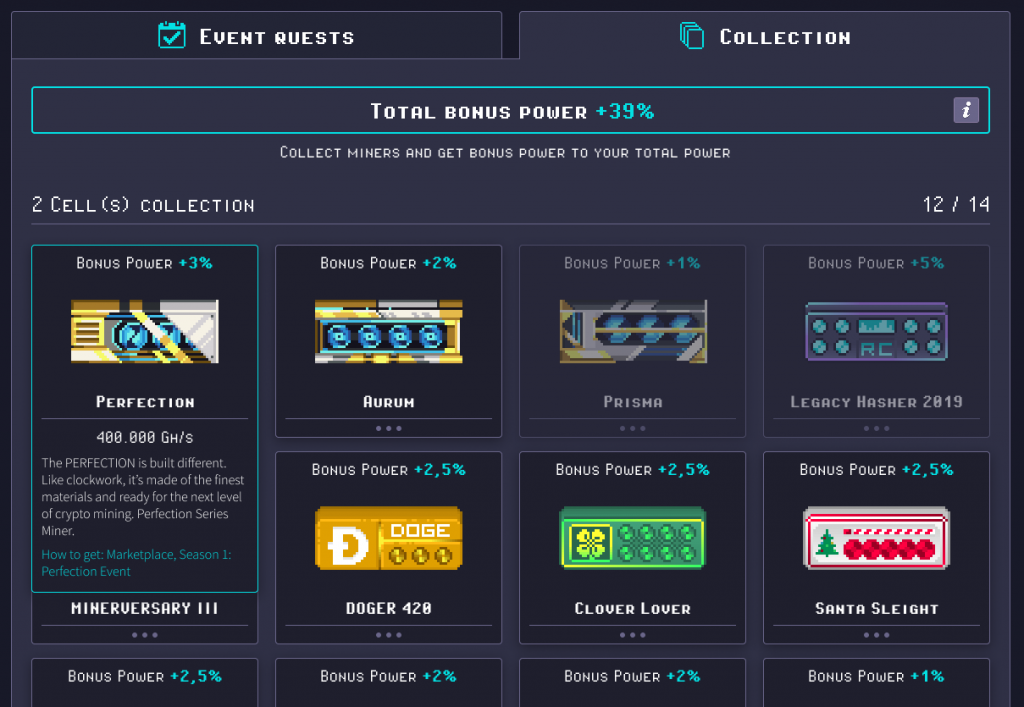 Every type of miner gives an additional power percentage, and the amount of percentage is based on the price and rarity of the miner.
No matter if you have 1 or 10 of these miners, one specific miner gives an additional percentage.
This feature allows collectors to get higher in ranks!
OTHER CHANGES

We had a fresh look at the game balance and found out that some games are much easier than others, while others are hard and less rewarding. That's why we change the balance of the following games:
2048 Coins: power from the game reduced by -40%
Coin-Match: power from the game reduced by -10%
Dr.Hamster: power from the game increased by +60%
Cryptonoid: power from the game increased by +30%

Minimal DOGE withdrawals were changed:
90 DOGE -> 30 DOGE

Perfection season takes time for 2 months straight, so we wish you luck to complete all challenges and have new fun playing our mining game!