Howdy, Rollers!
We live in a society where people are divided into two categories: ones who work hard and those who always cheat. In this blog, we are going to cover the second category: cheaters, scammers, frauds – you name it.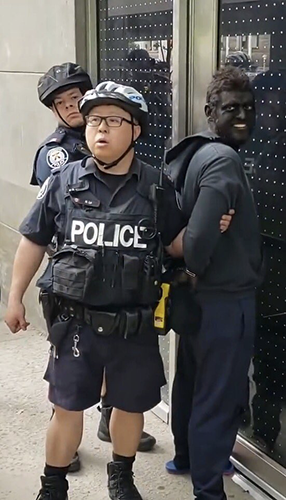 Let's start with a Wikipedia term first:
A scam or confidence trick is an attempt to defraud a person or group by gaining their confidence.
The key phrase is Gaining confidence, abusing someone's trust to get profit. Sounds awful, right? Unfortunately, there are countless ways of how you could possibly be tricked on the internet, so you've got to be prepared for everything.
Right now, we are about to expose one of the internet frauds and teach you how to fight such things!
We at RollerCoin faced it on our own, and, to be honest, were frightened for a moment.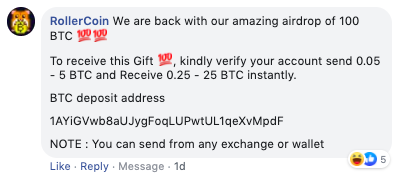 At first, we were like "PARDON? DID SOMEONE HACK OUR FACEBOOK ACCOUNT?" (obviously, we never hold such giveaways, and give 0.001 BTC to receive 100 BTC sounds not very legit, to be honest)
Then we opened this "RollerCoin" page and scrolled down a bit. It turns out that this page has been created today and had nothing except our name and logo.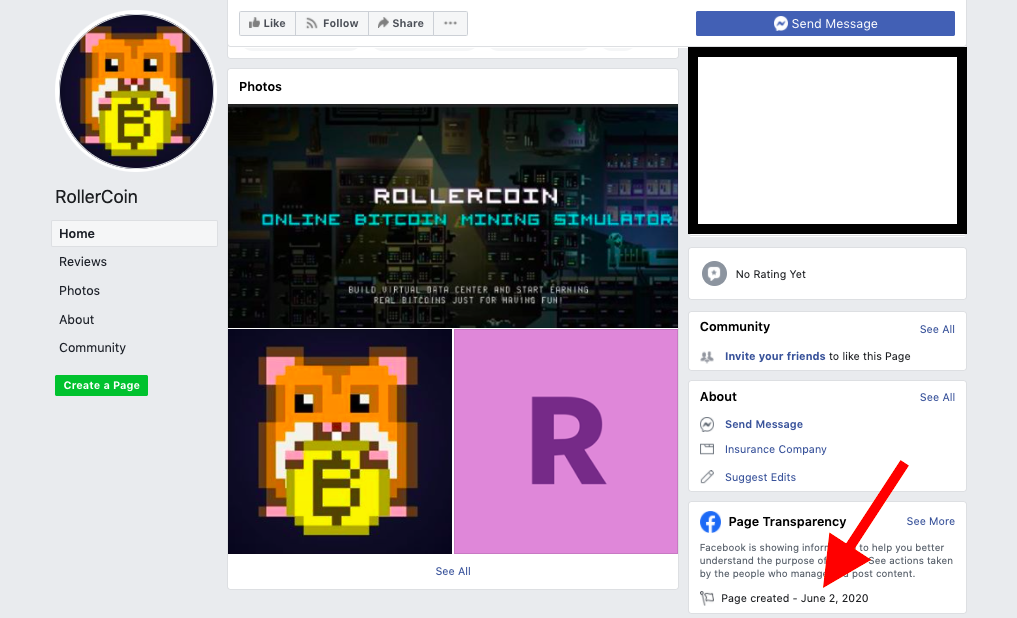 We figured out that somebody is attacking our community with the automatic script. As soon as we write the post on Facebook, the fake RollerCoin page is being created, and the deceptive comment appears in the comment section.
After scammers place this comment automatically, a few bots with "huge results of that giveaway" flood the comment section. Their bots are massively liking every own comment too.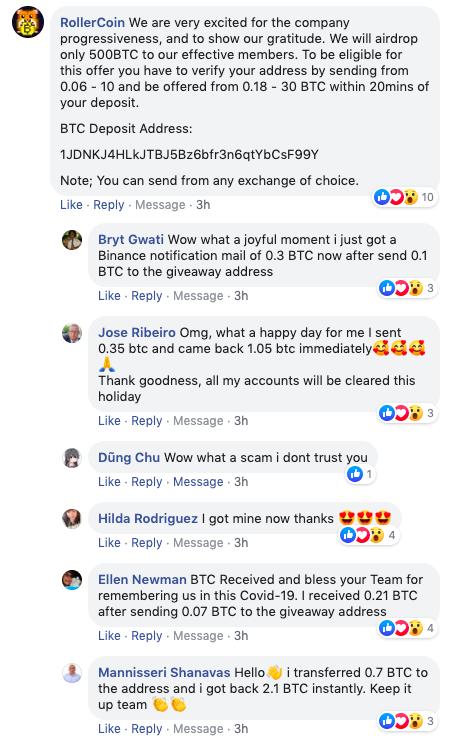 Funny thing that these guys are trying hard to adapt and improvise with the message 😀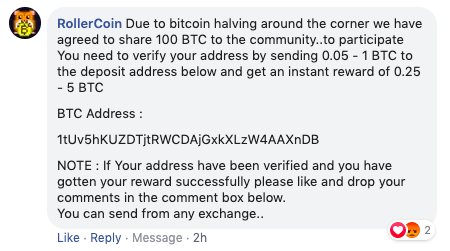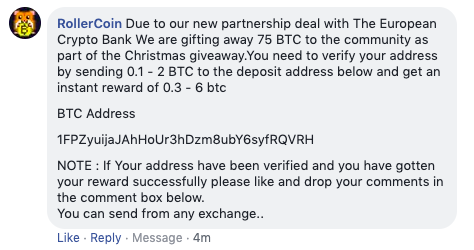 Also, they experiment with technologies :'D


Sometimes they pretend to be our support and lead to the direct messages chat with a fake page.
Alrighty, they already had too much attention, let's get straight to the DO and DON'Ts in such situations.
• NEVER send any crypto and don't even talk with a fake page.
• NEVER share your private info in public. Sharing your email address in comments is a massive privacy leak.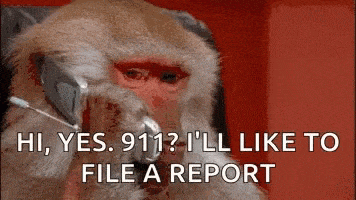 • Be sure to report any comments, posts and fraud pages itself.
• Always check the page or any business profile, before any interaction with it. You can find out the fake page by a quick observation of the page: registration date, content etc.
Forever yours,
RollerCoin team!