Hey Rollers, the picturesque islands are waiting for you! 🌴☀️
The Hamster 🐹 bought tickets 🎫 for a trip to magical and hot Indonesia 🇮🇩 not only for himself, but also for our Rollers! 🎋
So pack your suitcase 👝 and rush for rewards! 🙌
Oh, These Warm Waves of the Ocean In Indonesia…
You must have missed this wonderful event 👀 Finally, the adventure continues! 🙌
Here is the Indonesian Wild Holidays 🌊🌴— an event in which you play games 🎮 collect points by completing various interesting tasks from the Hamster 📋 and as a result receive incredible rewards 🎁!
Before going on this unforgettable journey ✈️ let's talk in more detail about how it works!
Points. Where to Get So Many of Them?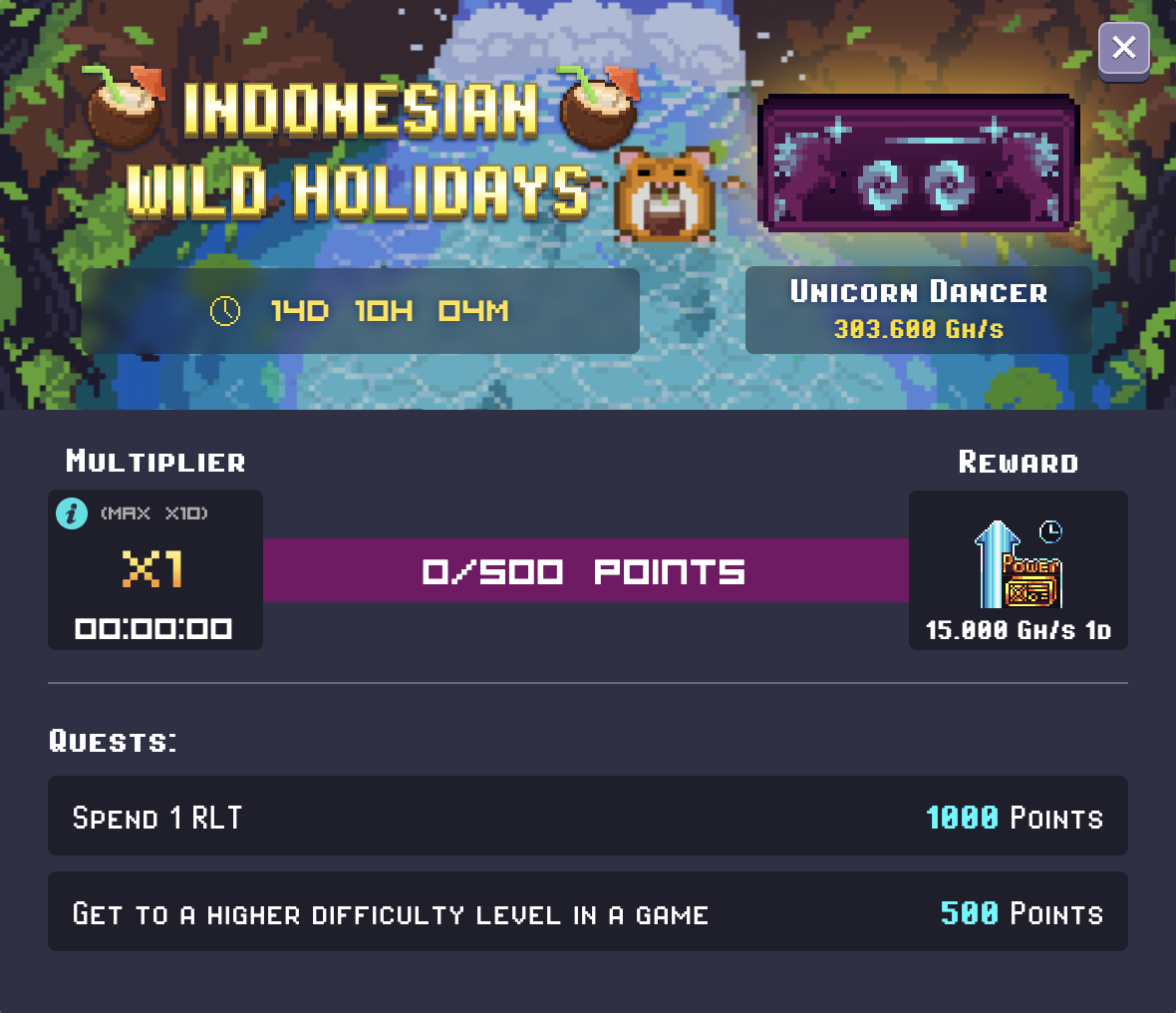 Yes, you already know the rules, but let's remember how this system works ⚙️👀
So go ahead!
🦋 Get 500 points for each level passed in mini-games! 🎮
Play your favorite mini-games and pass the levels to gain points! Each completed difficulty level will add 500 points to your progression bar ☝️✨
Completed all the levels in all games? Splendid!
So it's time to relax 🩴 and drink fresh fruit juice! But come back when the levels in your games reset 🫶🏼
🦋 Get 1000 points for each RLT you spent!
Spend RLT and fill in your progression bar to get even more rewards 🙌
Buy unique miners on Marketplace 🛍
Merge miners and parts!
Complete Event Quests 📋
Get yourself a couple of mining machines from Weekly and Crafting Offers!
Players will get 1 point for each spent 0.001 RLT. So, for example, if a player bought a miner for 5.13 RLT, he will receive 5130 points.
But isn't that all? 😮
Multiplier Value And How It Works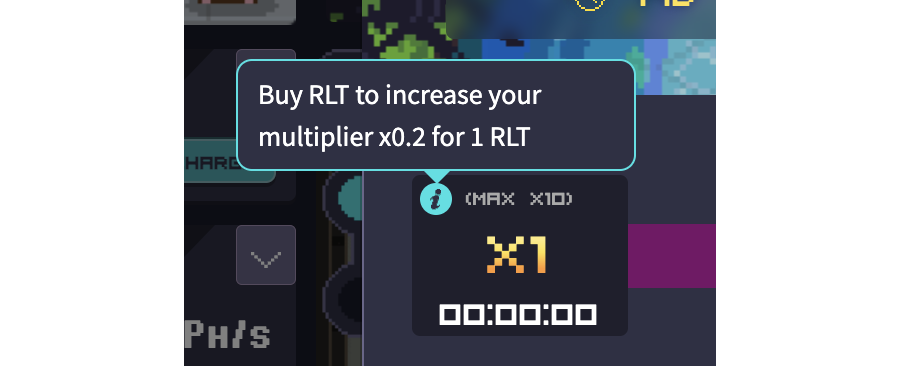 So what do we have next?🧐
✏️Take note: each 1 RLT that your purchased will give you +x0.2 to your points 📈
To make it more clear: for example, after purchasing 10 RLT you will receive + x2 multiplier.
Each multiplier is valid for 1 hour, but players can maintain and increase it at the same time by opening one more Сase before the timer ends 👀
Now you got x2 Multiplier and then purchase another 5 RLT in 59 mins, then you will have x3, which is valid for one more hour 🕔
☝️The maximum multiplier can be obtained for 45 RLT.
Sip On Coconut Shakes 🥥 But Don't Miss Your Awesome Rewards!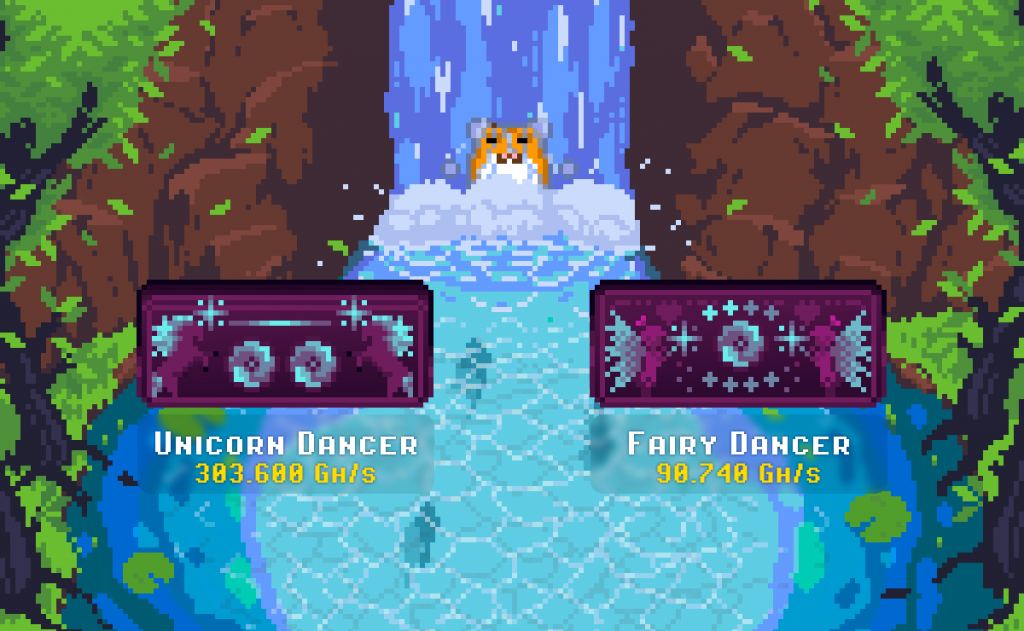 Yay! A huge amount of Bonus Power, tasty full portions of RLT and RST, exclusive miners and even Event Pass EXP are waiting for you! 🙌
Discover sunny Jakarta ☀️ visit the beautiful Indonesian islands 🌴 and don't miss a single reward 🏆 of your favorite RollerCoin event!
The journey begins here! 🛫👇