What would have been another meme fading away into the web's abyss, lives on in the form of the Dogecoin. This underdog (no pun intended) came out of nowhere, emanating a weird gravitational force that pulled people's attention, and money, towards it. Does fame go hand in hand with fortune? Is it really all just a fluke that got out of control? Is there a way to get free Dogecoin? Let's find out!
📖 History of Doge
It was all just a joke, or so they thought. Little did Jackson Palmer and Billy Markus know that their 'prank' cryptocurrency creation, Dogecoin, was about to make modern history.
Back in 2013, these two engineers, having never met, embarked on an adventure into the crypto world, together. Combining Bitcoin ideology and Doge, which contained the image of the renowned meme, nobody expected Dogecoin to dominate the market.
Astoundingly, the first month following Dogecoin's release saw them receive above a million unique visitors – quite the feat! However, many were new to cryptocurrency and this inexpensive digital coin was seen as a way to ease into it. Dogecoin cryptocurrency had another thing going for it – it was, literally, a familiar face. Albeit the face of a Shiba Inu, but an identifiable one, regardless.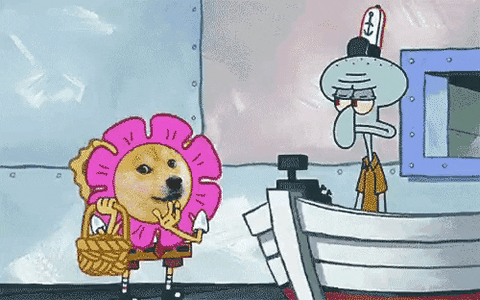 Palmer and Markus weren't focusing on a 'get rich quick' scheme, which attracted more attention and curiosity. With an extremely low entry cost, and perhaps a stroke of luck, Dogecoin's popularity grew steadily, as did its demand. 2021 has seen the rise of the Dogecoin cryptocurrency, exploding onto the scene with a colossal 14,000% increase since January.
📊 Is Dogecoin a good investment in 2021?
Dogecoin has an endless supply, with over 4 billion being mined and added each year. Being an inflationary coin, where the production cycle is never-ending, makes for something highly unsustainable. Many believe that this bubble will burst at some point, (when not if), therefore rendering the Dogecoin crypto an unstable long-term investment.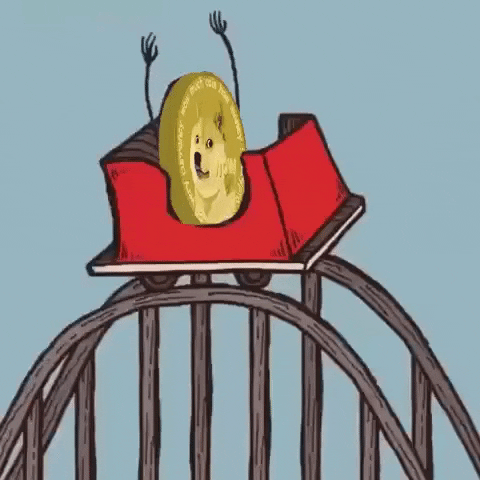 For those that caught onto the trend as recently as January 2021, an investment of $1000 then, would now be worth over $120,000. For those fortunate enough to be at the 'right place, right time', that's awesome, but timing the market is an impossible task.
That being said, we didn't think it would reach $0.10, but since its inception, it has continuously exceeded everyone's expectations. The Dogecoin crypto hit a whopping all-time high of $0.72, just at the start of this month alone! There's no questioning that the crypto market is volatile, making it hard to predict what's to come. Even though the price of Dogecoin has currently dipped, we don't necessarily think it will last long.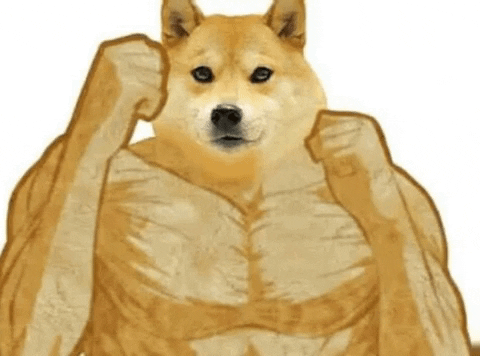 Before you go digging into your pockets for pennies with the tantalizing idea of making millions, bear in mind that fame and reliability do not always accompany each other. Part of Dogecoin's notable stardom is owed to the online hype, ignited by incessant social media posts and Reddit threads. It ebbs and flows, and despite many warnings that it might come crashing to an end, it's anybody's guess at this point. Perhaps a few more tweets from the likes of Elon Musk or Mark Cuban will fuel the fire beneath the Dogecoin cryptocurrency!
🎯 How to get free Doge at Rollercoin?
Mining crypto isn't a new notion, but the team at RollerCoin takes the concept to another level. Instead of complex algorithms, you can lay the foundations of your own virtual crypto mining kingdom, whilst getting your hands on some free Dogecoin. Play games to boost your hashrate, and be rewarded with real Dogecoin.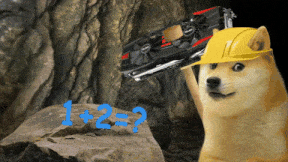 Starting with RollerCoin is simple – sign up, log in and get mining. Be your own boss, test your skills, compete with friends, and build a Dogecoin mining empire. You can cash out your free Doge to your wallet, or reinvest it back into the game to keep earning more dough.

Doesn't feel like hard work, right? Well, it isn't, and that's RollerCoin's mantra. It's all about the play here, and stocking up on free Dogecoin while you're at it! Get ready to mine what matters.
🧐 Should I buy Dogecoin now?
Investing is entirely subjective, of course, but Dogecoin does have its highlights. Compared to the spike in transaction fees and price increases that Bitcoin has witnessed, it may well be a major competitor. Could the Dogecoin cryptocurrency step into Bitcoin's shoes and be a viable alternative?
Well, some experts, such as Kumar Gaurav (founder and CEO – Cashaa), feel that although the cryptocurrency industry is in its infancy, there may still be room for substantial growth. For the hundreds that hop on the crypto bandwagon each day, the Dogecoin crypto is an attractive one to start with. Cheap, popular, and possibly a good bet, if you know when you have to get out.
Dogecoin has been around for over 7 years, solidifying its position among other top coins. Developed to provide a payment system void of banking fees, it is also a great beginner's choice for those just stepping into the crypto world.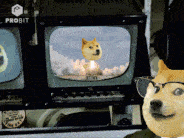 Regardless of what anyone tells you, what you read online or what you watch on YouTube, always do your own research. The key lesson is – If you're ready to part with your money, be prepared to part with it permanently.
🎩 Has anyone gotten rich from Dogecoin?
Los Angeles is home to a resident that risked his entire life savings on Dogecoin – over $180,000 of it! With all the exposure and buzz this crypto has received, Glauber Contessoto's 5 million tokens sky-rocketed to nearly $2 million. He has never known wealth and grew up within a middle-class family, but his passion for the Dogecoin Reddit community and Elon Musk became inspirational.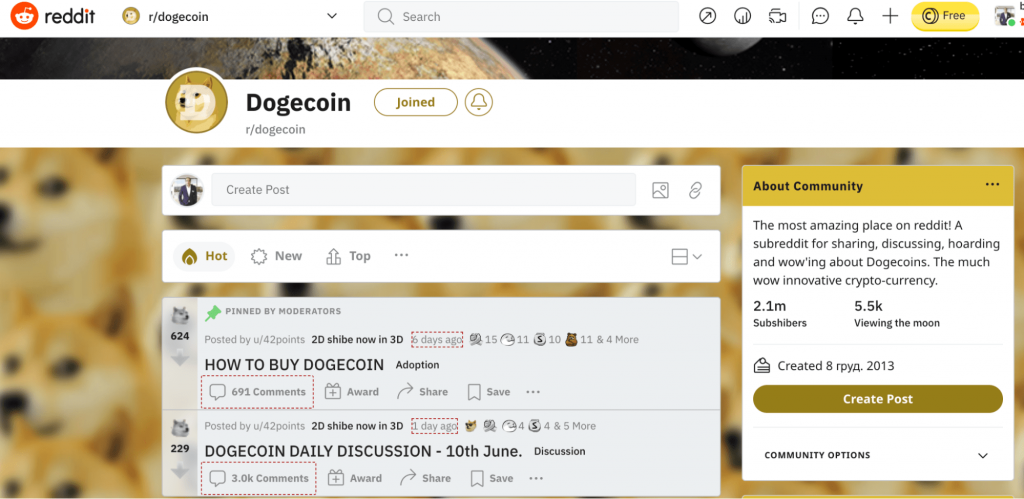 Disregarding the warnings and criticisms from family and friends, Contessoto powered through. And that is probably the most rewarding "Told you so" ever uttered. His chances paid off, but will it be the same for the thousands of others who've invested?
The technology's price volatility raises eyebrows, with concerns having regularly been voiced among analysts. Dogecoin could be a shady area, one which swings more towards gambling rather than investing. Let's face it, real-world transactions aren't frequently made using Dogecoin, but who's to say they won't be?
On the other hand, Is there anything stopping the Dogecoin force from coming to an abrupt halt? Not really, so there is a chance that it may fizzle into nothing. It's tough to put a finger on when that will happen, and getting out on time is essential. Keeping a tight grip on risk levels and maintaining control is at the very core of sensible investing. Of course, everyone wants to make profits, but overnight success isn't the norm.
☝️ Final words on Dogecoin
Dogecoin cryptocurrency has garnered quite a reputation, becoming known even to those who had never heard of crypto. The Doge's driving force captivated curiosity…and plenty of dosh. No one can deny that it's made many wealthy in return, but its long-term sustainability is doubted by many. It's evident that the price seems to rise and fall with tweeting trends, but perhaps it's because we haven't yet realized the true potential of the Doge.