Hello there! 🐹
Are you ready for a new portion of inside info from the RollerCoin Team? 🤫
Meet our Dev Diaries – Vol.3! 📓
Today we will talk about the Event Pass changes, the upcoming events, and our current in-progress features!
Don't miss it out, Rollers! 😉
Event Pass: Experience Points (XP)
We've carefully gathered all the feedback regarding Event Pass from you, Rollers 🧐 And most of you said that 500 XP for each level is too much 📈
Before the start of Season 6 we thoroughly counted all the time needed to pass all levels and increased the number of XP gained from Event Quests as well.
But taking into account the feedback of our community, we will reconsider the number of XP needed for each level in the next Season 🤝
Crafting Offers And How They Will Affect RollerEconomy
In our previous Dev. Diaries we already told you about a new type of upcoming Event — Crafting Offers.
Players will be able to craft basic miners using Parts ⚙️ and a small amount of RLT only! 🤩 A good chance for those who have lots of Parts in his Inventory, but wanna get some miners as well.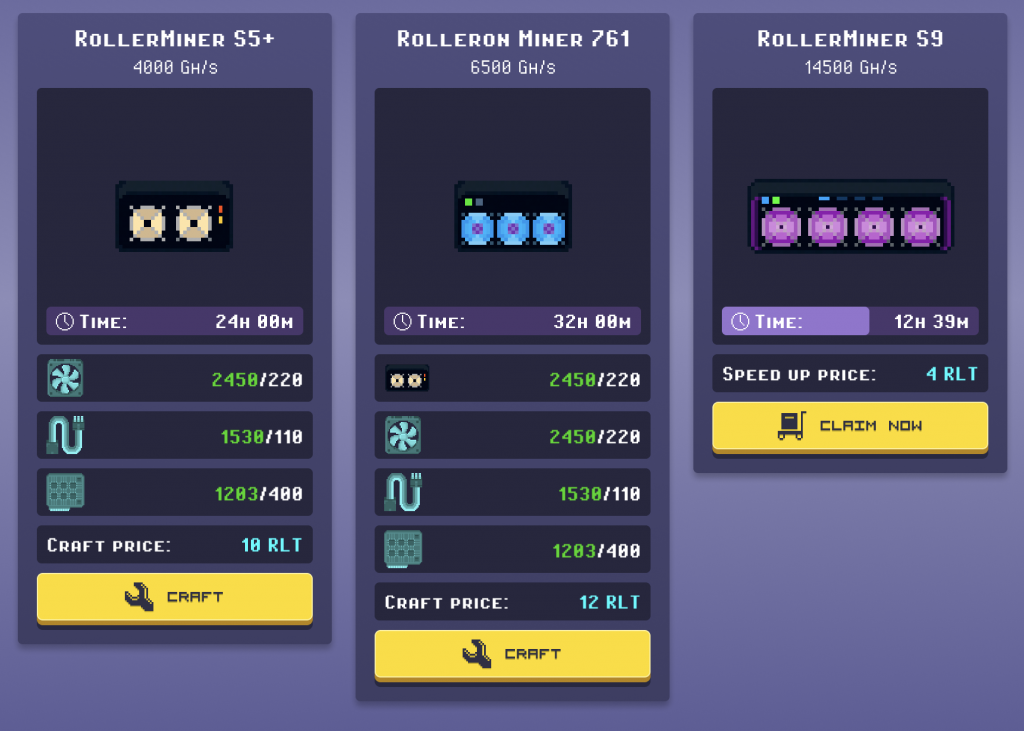 Please note, that the numbers of Parts and RLT are not final — this is just an example 😉
But how do these new Crafting Offers affect the Marketplace and RollerCoin Economy as a whole? 
Our main goal is:
To make Parts ⚙️ more valuable by adding a new way to use them for crafting miners.
To rebalance the value of Parts of all types and levels ⚖️ 
These changes will increase demand for Parts in the Marketplace and improve the whole RollerEconomy 👍
Progression Event Updates
Good news for those who enjoyed the Moon Festival and Golden Hours! 🔥 A new event is coming VERY soon, and this time we made some changes, considering all the feedback you gave to us 😊
Spending RLT on Marketplace and for Merging will be counted as a Spend RLT Task, so gaining points and receiving rewards will become even easier! 💯
To make sure that all RLT spendings, including those less than 1 RLT, are being counted, we make points rebalance, so for now:
"Spend 1 RLT" Task will give 1000 points.
That means that a player will get 1 point for each spent 0.001 RLT. So, for example, if a player bought a miner for 2.13 RLT, he will receive 2130 points.
Each completed difficulty level will give 500 points.
Besides that, each 5 RLT purchase will give you +X1 to your points 📈 
The updated Progression Event along with Crafting Offers will become available very soon, so you better keep your eyes on our socials this week 👀
Marketplace and Merge Fixes
We've heard from many users about cases when merges or Marketplace transactions lag halfway through 🤔 Why does it happen?
The Marketplace is hugely popular now, and many transactions are being conducted each second. When there are too many of them, the system gets overloaded, and some transactions are stuck.
Our team is now searching for a solution that would help to considerably decrease the load on the game and fix this issue once and for all 👍
Task Wall Upgrade
Meet the latest prototype of the updated Task Wall, which will include:
A Leaderboard and Weekly Rewards for those who are getting the most out from the Task Wall 🏆
Optimizing the partner programs we already have and diversifying your options by adding more 💰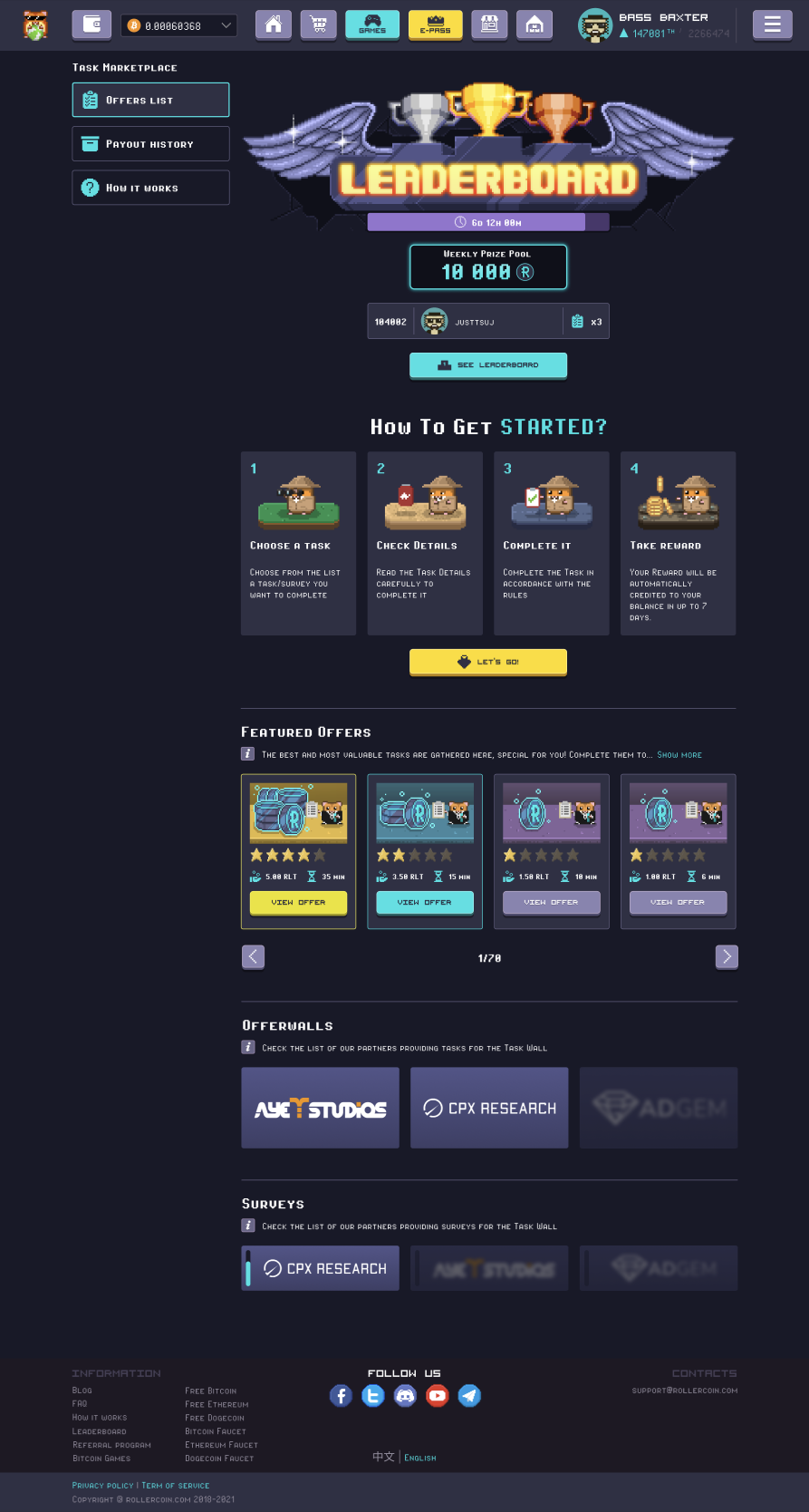 Please note, that this is only a prototype — the text and blocks are subject to change in the future 😉
Besides that, our team keeps working on the following features:
🔑🔒Two-Factor Authentication System
🤑 Solana deposits and withdrawals
📋 New tutorial. We have plans to make a completely new process of onboarding for newbies, which will include not only tips and tricks but more about that later 😉
What's Next?
One more feature will undergo great changes soon!😉 Referral Program and registration process are going to be completely reworked 🛠 
And we need your feedback on this subject! Share with us your experience of using the Referral Program and make any suggestions regarding its improvement! 😊 Feel free to share your thought via this FORM

Even more is about to come, so stay tuned, Rollers 🔥