Hello, Rollers!
🔔 2021 has just ended, and we are so glad that all of you are with us!
This year was absolutely stunning for RollerCoin! 💪
Together we celebrated our first million users, overcame issues, played millions of minigames, and completely transformed the game! 🕹
There were lots of significant updates. So much that you probably already lost track of everything that changed. 😬 That's why we decided to rewind everything that happened in RollerCoin last year! 💨

BTC, ETH and DOGE: Incredible stats.
The number of players has grown significantly this year. Hundreds of thousands of Rollers play hard every day to build their mining power and gain crypto rewards!
And the amount of mined crypto is truly impressive! ⚡️
Just imagine, during this year, our players mined 14,9 BTC, 252 ETH and 8,5 million of DOGE!
To give you a better understanding, let's convert those numbers to USD by today's exchange rate. In 2021, we distributed $704 000 worth of BTC, $934 000 of ETH and $1.5 million of DOGE 😱
Not bad for an online mining simulator, isn't it? 😎

New coins to mine, new options to deposit
During this year two more coins joined our Multi-mining list to make RollerCoin even more exciting and profitable for our players! The hottest cryptos for the hottest crypto mining game: BNB and MATIC! 🤗

Since their introduction to the game, Rollers already mined more than 125 BNB and more than 3500 MATIC, which was added to the game just a few weeks ago! 🤯
To make depositing even easier, the USDT and BUSD deposit options were added. Getting yourself a brand new mining equipment is way much easier than before! 😏

Stabilizing the price of RLT
At the beginning of this year we set the fixed price of 1 RLT = 1 USDT to make the RollerCoin economy more stable and independent of all cryptocurrency's constant growth! 🔒

This change allowed us to prepare the game for upcoming changes and future introduction of Marketplace 🛒
The 3rd Anniversary of RollerCoin
2021 was a very special year for us, we celebrated our 3rd Birthday Anniversary, 3 years of fun and adventures in the world of crypto with RollerCoin! 🥳🎂

🍰 A special MINERVERSARY III miner will certainly remind all players who have it about this great route we went through together! ❤️

The Road to One Million
In the middle of the year we hold the biggest competition ever to celebrate one million players on RollerCoin! 60 lucky winners got huge portions of RLT for inviting new players into the game 🤑💰
🎖 One million members in our RollerFamily, who could imagine that? You guys are amazing and believe us it's just the beginning ✊

We are very close to the number of two million players, so stay tuned for our future announcements! 👀

New Feature — Collections
Who doesn't want to increase his mining power even further, right? 😜

This year we also introduced a new feature which allows players to get even more power by just collecting different miners in their rooms! 💥
Double Block Reward Weeks
Another great feature that allowed everyone to get even more rewards – Double Reward Weeks 💰💰

Starting with the Season I: Perfection, every week we double the block reward for one of the available coins in RollerCoin, allowing everyone to receive even more rewards than ever!
We hoped you enjoyed it — and you did! 🤑

Content Creators Program
RollerCoin is growing fast as never before, and so does the community of miners around the Globe 🌍
We decided to launch the Content Creators Program to support those who dedicate their time and effort to make RollerFamily bigger and stronger! 💪

As of right now, we have 11 incredibly talented video producers 🎥, and we're not stopping there! In the next year we plan to introduce even more creators, including new categories of creativity and new rewards! 🍀

Art Contest: Draw Hamster and win!
We never doubted that our Rollers are super creative and talented, but the Art Contest 🎨 we held this summer showed how much you are! 🖤
We received more than two hundred pictures, sculptures, and even crafts during that month! It was so hard to choose, that we even decided to increase the number of winners to mark all the worthy arts! 🏆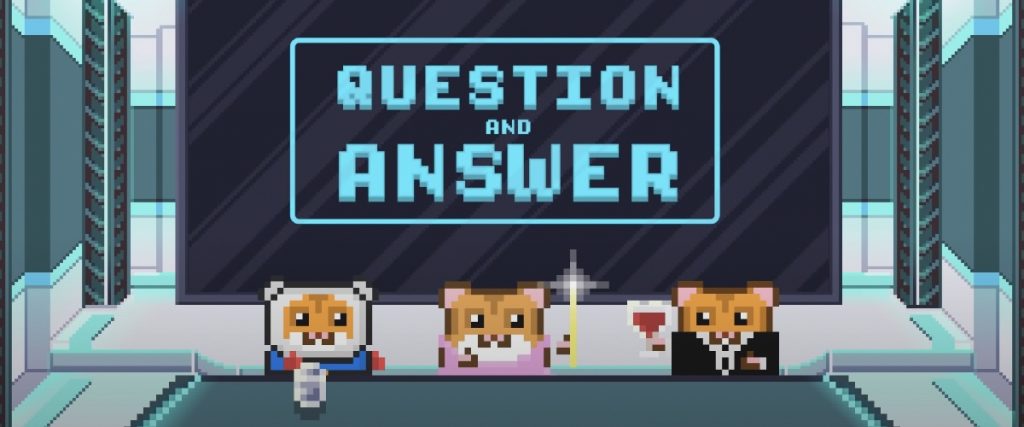 The first Q&A Session on YouTube
This year we ran the very first Q&A Session in a completely new video format! A lot of burning topics were discussed and some of the Roller admins even showed their furry faces! 🐹

Just in case you missed it, you can watch it right here 👈


The New Era of RollerCoin: Season Pass
This is the feature that we all really needed in RollerCoin! 🧩 The Season Pass completely changed the gameplay, making it more notable, challenging and rewarding! 🎁

Time limited quests, loot boxes with limited collections of miners and more rewards than ever before! 🥰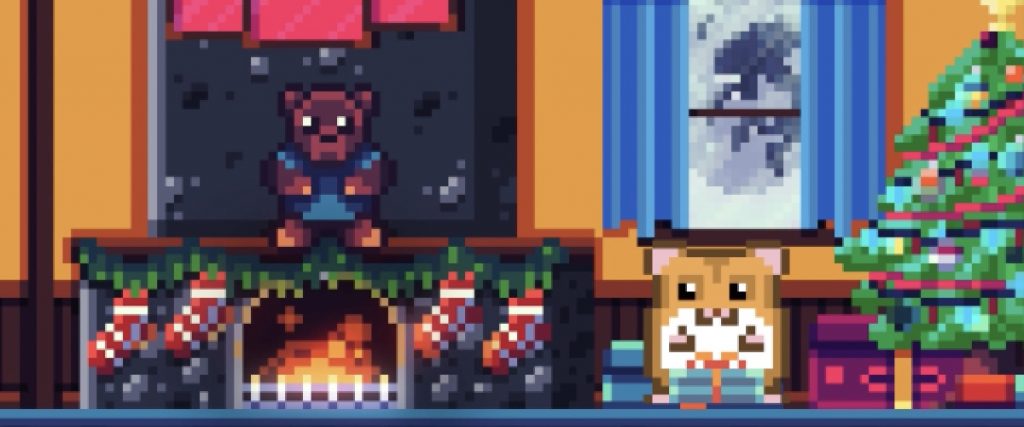 Season III: Christmas Time! Or as we call it — The Best Update Ever
🌡️ Meet the hottest RollerCoin major update of all time! 🔥

Tons of new features, free Drops from games, addition of Merge Mechanic into RollerCoin economy and of course the feel of holiday mining spirit coming with the new Season III: Christmas Time! 🎄☃️✨
This year was challenging but we managed to get through it all together. It's hard to describe how much we love every single member of our RollerFamily, how much your trust, loyalty and support means to us! ❤️
The only thing we can say: it's just the beginning! 🧨💥